The annual comet race from St. Georges to Somerset was held today [June 16] with Stephen Dickinson and Gerrick Farquharson sailing to victory in the West End Sailboat Club's Edward Cross Long Distance Race.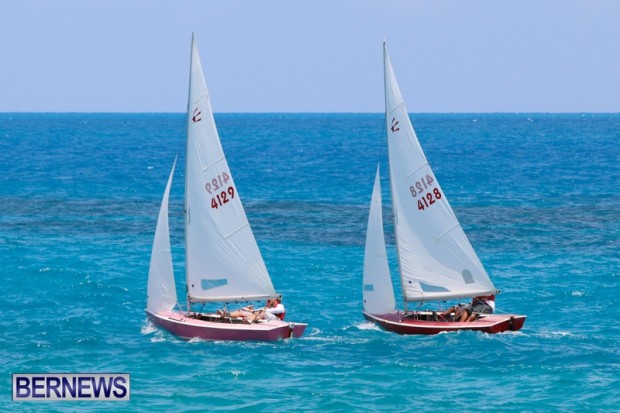 The pair had to come from behind after coming out of the Town Cut Channel in second place behind previous winner Heath Foggo and his crew Kiarah Foggo, but Dickinson took control of the race just off Buildings Bay and then sailed away from the rest of the fleet.
Dickinson sailing out of the East End Mini Yacht Club clocked a time of 2:04.23, while Scott Fox and his crew Wesley Tucker finished second clocking a time of 2:06:31 and Foggo made it an East End Mini Yacht Club one, two three finished third with a time of 2:13.48.
Click to enlarge photos:
Read More About