After his rise in 2013 with an international music award win [HMMA] for his first single, "Fly Away", Kidd Clazzic continues to blaze ahead with new music. His latest offering is "$4$" or "Dollar for Dollar", which features international hip hop artist, dancer, and motivational speaker Poet Ali.
The two decided to collaborate on the song while Poet Ali was on the island earlier this year.
Kidd Clazzic and Poet Ali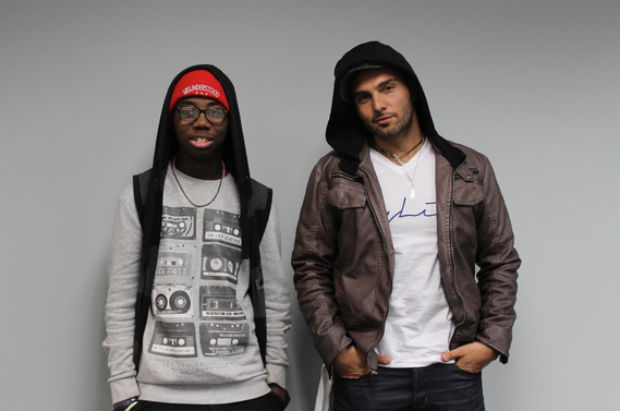 "It was an instant synergy," Kidd Clazzic said. "Through the encouragement of PlayList Management, we were able to come together. We spoke about music, talked about life and realized we had similar ideas about music. It was just fate that we were able to get into the studio and put that on record."
A spokesperson said, "The single was produced by local producer Derek G, recorded at IVibes Studios, with Reggae artist Elektric on the chorus. Not only has the song has been selected in the 2014 Beachfest Crown Song Competition, it has already garnered favourable reviews and DJ/Club play internationally in Los Angeles.
Kidd Clazzic featuring Poet Ali – $4$:
"This summer, Kidd Clazzic will be working on music videos, recording new music and preparing for several upcoming performances throughout 2014."
Read More About
Category: All, Entertainment, Music, Videos