The tall ship Lord Nelson stopped off in Bermuda on July 19th on its way from Anguilla to Halifax, with Deputy Governor Ginny Ferson and Deputy Mayor of St. George's Quinell Francis, Councillor Donnie McLaughlin, and Chairman of the Sail Training Association of Bermuda John Wadson paying a courtesy visit yesterday morning [July 21].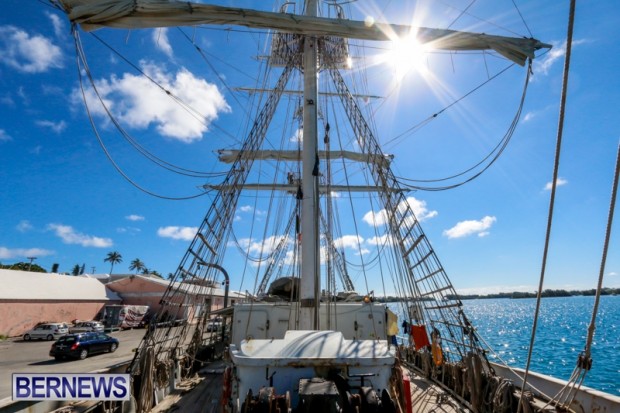 The Spirit of Bermuda swung by for a visit during the ship's stay as well, firing its cannon as it passed. The Lord Nelson's last visit to Bermuda was during Tall Ships 2000.
The Lord Nelson, captained by Barbara Campbell, docked at Pennos Wharf in St. Georges for two nights. The ship had 49 people aboard as it nears the end of a round-the-world voyage.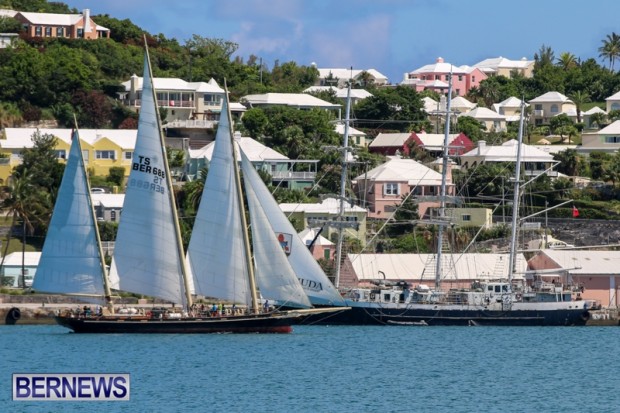 The Lord Nelson and her sister ship, Tenacious, are operated by the Jubilee Sailing Trust that promotes the integration of physically disabled and able-bodied people through the medium of tall ship sailing.
Prior to Anguilla, the ship visited Brazil and other Caribbean ports. The crew also completed a two-month long Southern Ocean Cape Horn passage and 25 days of sailing around Antarctica.
Click to enlarge photos:
Read More About