The New Controversy Gym is getting ready to present "Boxing Under the Stars," an event sponsored by the Bermuda Boxing Federation [BBF], on August 8, 2014 at the Devonshire Recreational Club, with the gates to open at 7.00pm and the event to begin at 8.00pm.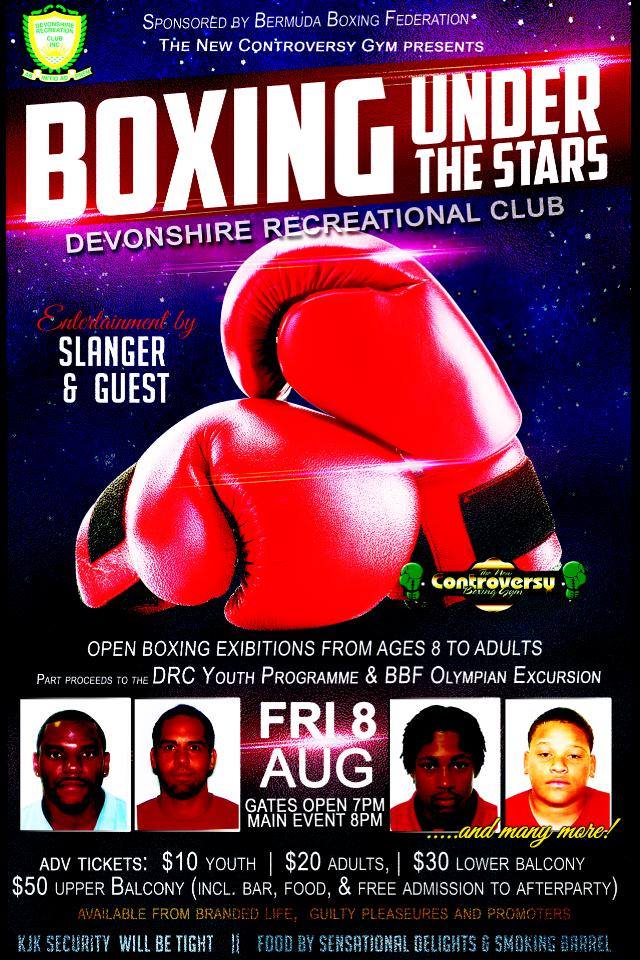 With entertainment provided by Slanger and a guest, the evening will see a number of open boxing exhibitions, featuring fighters from 8-years-old through adulthood, with partial proceeds to go to the DRC Youth Programme and BBF Olympian Excursion.
Leo Richardson of Controversy Gym highlights the upcoming event:
Advance tickets cost $10 for youths, $20 for adults, $30 for lower balconey seats, and $50 for upper balconey seats, which include a bar, food, and free admission to the afterparty.
Read More About