Bermuda won the Shield Final 29-14 over the US Coast Guard during the final day of the 2014 Serevi Rugby Town Sevens Tournament  held in Glendale, Colorado.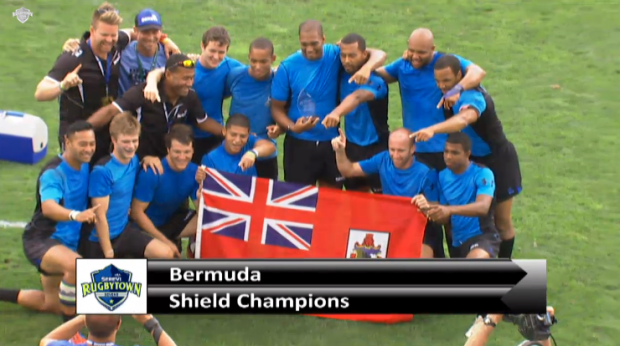 Bermuda started the day with a great 17-7 win against the Navy to advance to the Shield Final, Bermuda got 2 tries from Arturo Reyes Jr. and a single rry from Neville Zuill, David Lunn adding one conversion.
In the final, Bermuda got 2 tries from Reyes and Lunn, while Ala Tuliau added another try, and Lunn also kicked 2 conversions.
Read More About