The Hamilton Parish Council Members' Scholarship in the amount of $5,000 and a bursary of $2,500 have been awarded to two Hamilton Parish residents – Sarai Hines and Jashun Bean.
Sarai Hines is studying Fine Arts at the School of the Museum of Fine Arts and will graduate in 2015. Jashun Bean is studying Medicine at Medical University of the Americas. He hopes to graduate in 2018.
"The Committee was impressed with the high caliber of all the applicants but in the end it was felt that Sarai and Jashun both made particularly compelling cases for their future careers", a spokesperson said.
"The scholarships are offered by the Council to residents of the parish who are seeking funding for further education. Awards are available to students who have completed their first year of college and are made based on academic excellence as well as financial need."
Back row from left, Jane Bielby, Randolf Smith, Stanley Williams, Letia Outerbridge. Front row, Sarai Hines, Susan Paynter and Jashin Bean.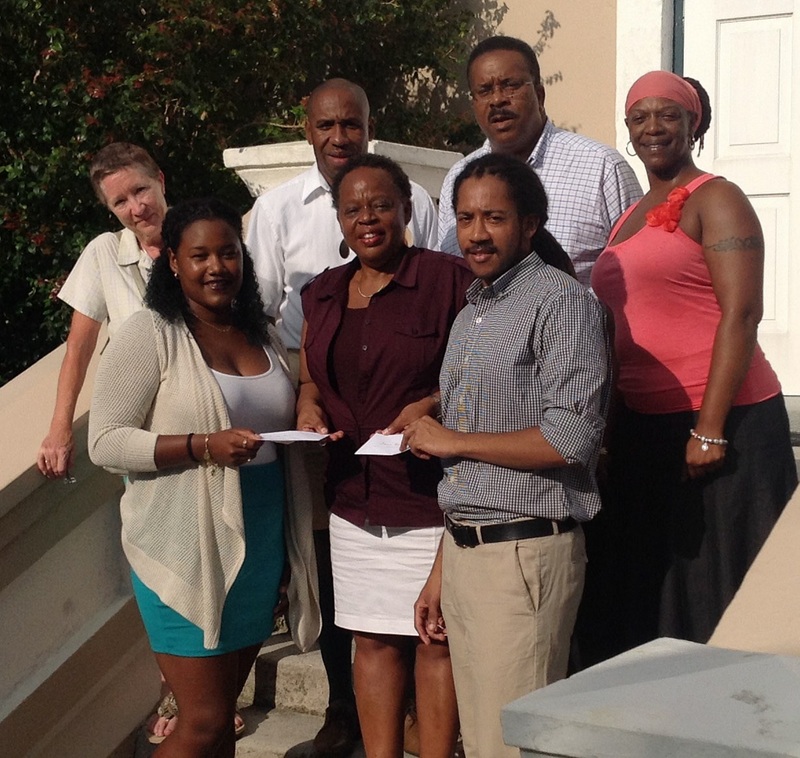 Susan Paynter, Chairperson of the Scholarship Committee, pointed out that the awards were made possible through the generous financial support of Hamilton Parish Council members.
Ms Paynter went on to say, "We were pleased that the Ministry of Home Affairs, recognizing its importance to the community, pledged $5,000 towards the Scholarship programme and we hope that, going forward, residents, businesses and other organizations based in the parish will also support the initiative by contributing to the fund to ensure that scholarships can continue to be offered to parish residents each year."
Further information on the scholarships can be found either on the Hamilton Parish website www.hamiltonparish.bm or www.bermudascholarships.com and students seeking funding for the next academic year will be able to apply online in January 2015.
Read More About