The PHC Foundation held its seventh annual scholarship awards presentation recently at XL Bermuda Limited, O'Hara House, with $30,000 awarded to six young men and women to assist in their studies at prep school, and university.
The PHC Foundation has awarded over $150,000 over the last five years, to young people at PHC to assist in their education. Guest speaker for the event was Ms. Kim Wilkerson, Senior Vice President and Assistant General Counsel at XL Bermuda Limited who encouraged the award winners to master their discipline.
2014 PHC Foundation Awardees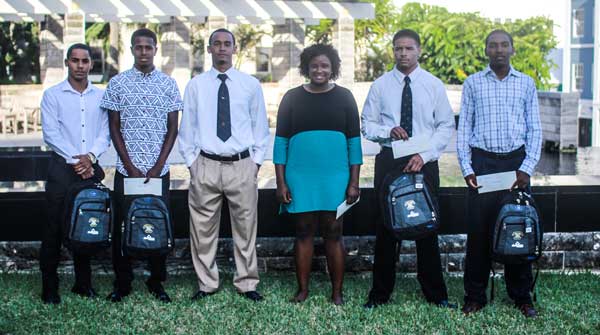 The awards presentation was also attended by PHC sponsors, Bermuda Healthcare Services and Ultimate Imaging, and family, friends, and guests of the recipients were also in attendance as they celebrated their positive accomplishments. The PHC Foundation was founded in 2005 and its primary objective is to assist young people at the club to pursue higher education.
2014 Awardees:
1. Mikal Simmons – Thomas College
2. W. Tre Ming – Thomas College
3. Shakhai Trott – Drexel University
4. Yajni Durham – West Virginia University
5. Jaeda Smith – Johnson and Wales University
6. Arriek Douglas – Montverde Academy
Read More About