The PHC Foundation held its 17th Annual Scholarship Awards presentation at the City Hall.
The Bermuda National Football Team Captain Dante Leverock spoke on "the importance of having an education to fall back on once your football playing days are over."
This year a total of $24,000.00 was awarded to seven students to assist with their studies at preparatory school, college and university levels. The PHC Foundation has awarded over $450,000 since it was founded in 2004.
The recipients of this year's scholarship were Nazari Woods, Hayden Dill, Kauai Evans, Taznae Fubler, Eijaz Shakir, T'Syi Showers, and Dimitrius Richardson.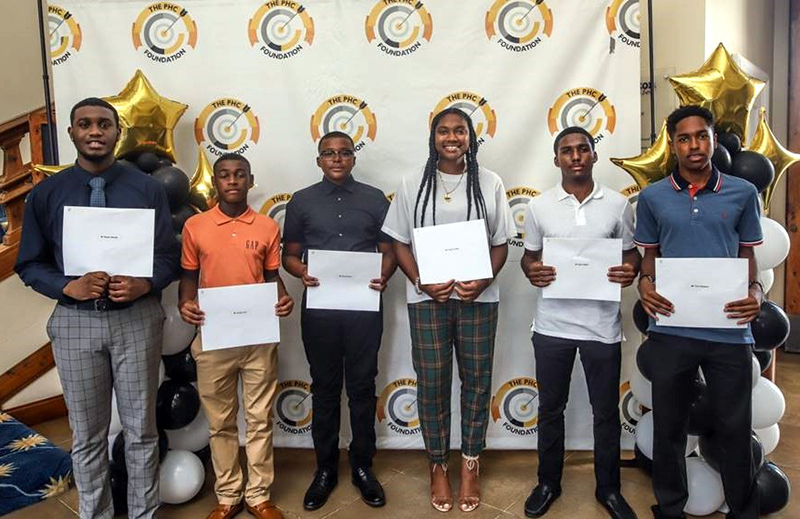 Read More About