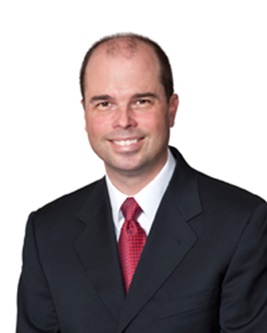 yCompliance will be presenting their 2nd annual Financial Crime & Compliance Seminar at the Fairmont Southampton on October 9, 2014.
"This year's seminar will again be Bermuda's finest financial crime and compliance event and will provide the opportunity for incomparable executive networking and global intelligence", a spokesperson said.
Buddy Doyle [pictured], founding Principal & Managing Director of Oyster Consulting LLC will address attendees at 2nd Financial Crime & Compliance Seminar.
Oyster Consulting, LLC is a US and Bermudian-based company providing audit, compliance, financial, operational, and technology consulting to financial services firms.
"Oyster's experienced consultants offer practical solutions to help Broker/Dealers, Investment Advisors, Hedge Funds, Mutual Funds, ETFs and Private Equity companies to protect and grow their business", the spokesperson went on to say.
"The presence of Oyster Consulting at the seminar will provide attendees opportunities to network with another sector-specific professional, along with accounting, law, banking, regulatory, insurance and government professionals.
"The reasons behind the frequency of white-collar crimes appear to stem from both the effects of the recent economic recession, and the increased opportunities and mechanisms to avoid detection.
"From employees and contractors, through senior management and even terrorist groups looking to fund opportunities, whatever the reason and whoever the criminal, it seems that the growing threat of financial crime will never diminish, despite all parallel attempts to repress it."
"yCompliance should be commended for bringing a first-class seminar to one of the world's leading financial centers," stated a spokesperson for yCompliance.
"The attendees will be intrigued by the lineup of speakers and will leave the seminar with not only CPE and CLE hours, but an immense understanding of why the compliance and regulatory environment continues to evolve, ensuring that leading financial institutions remain compliant and protect their shareholders, constituents, and clients."
The one-day seminar will also feature several keynote addresses and networking sessions with eminent personalities from globally recognized financial institutions, and key regulatory decision makers in Bermuda.
Confirmed speakers and panelists include:
Andrew S. Fastow – former CFO for Enron.
The Hon. Gordon Wetherell, CMG – former Governor for the Turks & Caicos Islands.
Brian M. Quirk – Director, Preti Flaherty.
Tina Laws, FICA, CAMS – Managing Director, Compliance Matters Bermuda Ltd.
Buddy Doyle – Founding Principal & Managing Director, Oyster Consulting LLC
Brain Stoeckert, JD, CAMS, CFE– Principal, FC Strategy Group.
Martha Harris Myron, CPA, PFS, CFP(USA), JP – Journalist and President, PondStraddler Life Consultancy.
Chris Brown – Head of Compliance, HSBC Bank Bermuda Limited.
Niall Farrell – Deputy Director, Run-Off & Monitoring, Bermuda Monetary Authority [BMA].
Group rates are available upon request. More details about the seminar as well as registration and sponsorship information can be found at ycseminars.com or by emailing info@ycompliance.com. Register today to earn Continuing Professional and Legal Education credits.
Read More About