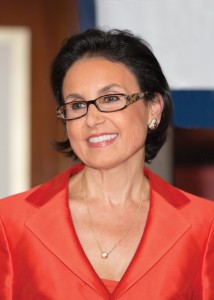 Hamilton Insurance Group today announced that Barbara C. Bufkin will be joining its US operations, Hamilton USA, as Executive Vice President, Business Development.
Reporting to Hamilton USA CEO Conan Ward, Ms. Bufkin will be responsible for the development and execution of distribution, marketing and sales strategies, the development of new products, and for various programs including reinsurance strategies. She takes up her new position on September 22 and will be based in Princeton, New Jersey.
"I am tremendously excited to welcome Barbara to the Hamilton USA team," said Mr. Ward. "Her comprehensive knowledge of the insurance sector and products, vast network of contacts, and global perspective will be invaluable as we build our business."
"The opportunity to work with an organization dedicated to shifting the insurance paradigm represents a rare opportunity," said Ms. Bufkin. "
Conan's operations will be anchored in a depth of data intelligence and a breadth of intellectual capital that is unique in our industry. I'm excited about the possibilities presented by Hamilton USA and look forward to contributing to its growth and development."
A 30-year plus veteran of the insurance industry, Ms. Bufkin joins Hamilton USA from Guy Carpenter & Company where she held the position of Chief Operating Officer, Global Strategic Advisory. Prior to joining Guy Carpenter, she was a member of the executive team at Argo International Holdings.
Ms. Bufkin has also served as director of Swiss Re New Markets and as chairman, president and chief executive officer of Swiss Re subsidiary Facility Insurance Holding Corporation.
Ms. Bufkin attended Wheaton College in Norton, Massachusetts, and holds a Bachelor of Arts degree in philosophy, graduating cum laude from the State University of New York at Buffalo. She is an alumna of Leadership Texas, Stanford Executive Education and Wharton Executive Education. She was nominated to the Texas Women's Hall of Fame in 2000 and selected to the 2004 Class of Leadership America. In 2012, Ms. Bufkin was chosen as Insurance Woman of the Year by the Association of Professional Insurance Women (APIW).
Hamilton Insurance Group leverages analytics and research to create underwriting and investment value for its clients and shareholders. As of June 30, 2014, Hamilton Insurance Group had over $800 million in capital.
Read More About