Local photographer Gillian Outerbridge has turned her lens to the job of capturing the island's flowers, creating a number of pieces under the title of Abstraction, with the pieces offering "freedom from representational qualities in art."
The photos in the collection are currently available for purchase by the public.
With the entire collection launched thanks to the abstract quality of a photo of a pansy taken in her garden, Ms. Outerbridge proceeded to capture other flowers in her garden and other locations.
When asked about the collection, Ms. Outerbridge said, "I had a new camera with a macro feature and in using it realised that many flowers resemble modern art when examined closeup, so I developed this aspect.
"The one that started it all is the centre of a pansy."
A pansy, Ms. Outerbridge's first Abstraction piece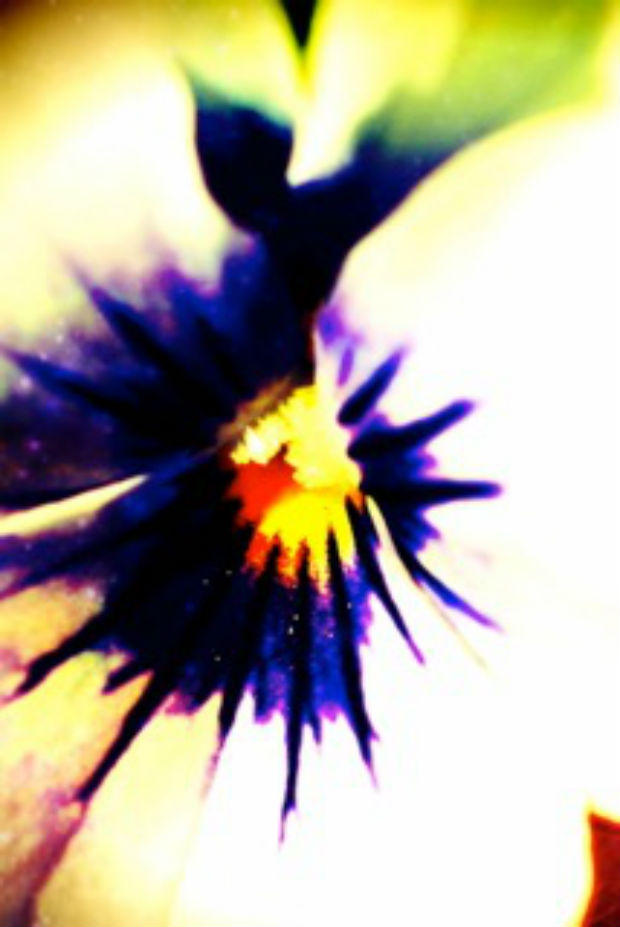 "The photos are printed on canvas with a plastic finish and are framed and ready to hang. They are perfect for kitchens, bathrooms, and many small spaces, and look good in a group.
"The collection is a development from my show last year, titled "Morning Walks, St. George's," which were much more realistic. I am now working on my next collection, "Orchid Ocean."
Pieces from Ms. Outerbridge's Abstraction collection are currently available for purchase at Rock Island Cafe in Hamilton, at a cost of $35 for one, or $30 each for two or more.
"I am delighted to be able to use the space in Rock Island Cafe," Ms. Outerbridge added.
Read More About
Category: All, Entertainment, Environment