Junior triathletes made their way to Clearwater Beach yesterday [Sept 20] as the Clarien Iron Kids Triathlon took place, with youngsters having the opportunity to win up to $1000 placed in their Clarien Bank account.
The event includes two competitive categories, with 7 – 10 year olds doing a 100 meter swim, 2.5 mile bike and 0.5 mile run, while 11 – 15 year olds compete in a 200 meter swim, 5 mile bike and 1 mile run.
1st place male winner Matthew Oliveira with Dr Grant Gibbons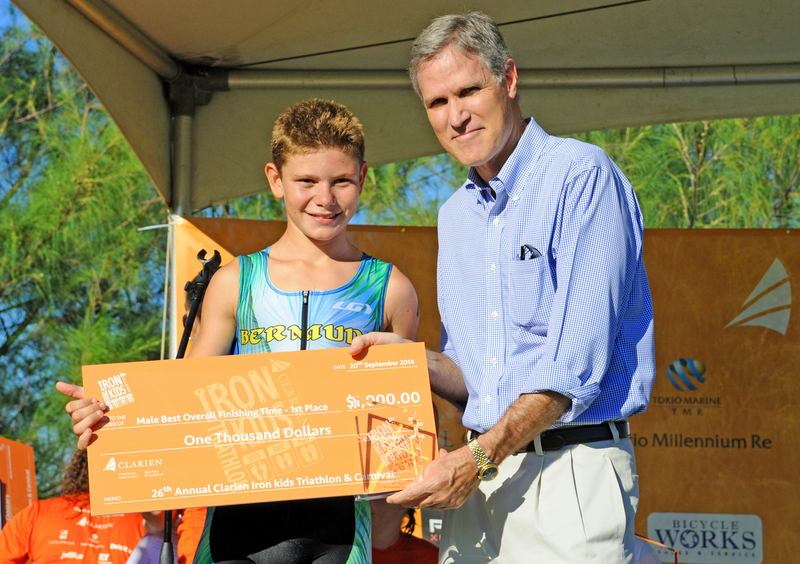 In addition, kids ages 3 – 6 also participate in a non-competitive, abbreviated version of the course for fun, known as the Tiny Tots division, which consists of a 10 meter run, 250 meter bike and 50 meter run.
Every Iron Kids participant receives a finisher's medal, with top awards going to the 1st, 2nd and 3rd place winners in the Triathlon age group categories.
Matthew Oliveira was the first male across the line in 23:35, while Madelyn Moore was the first female finisher in a time of 28:24.
1st place female winner Madelyn Moore with Dr Grant Gibbons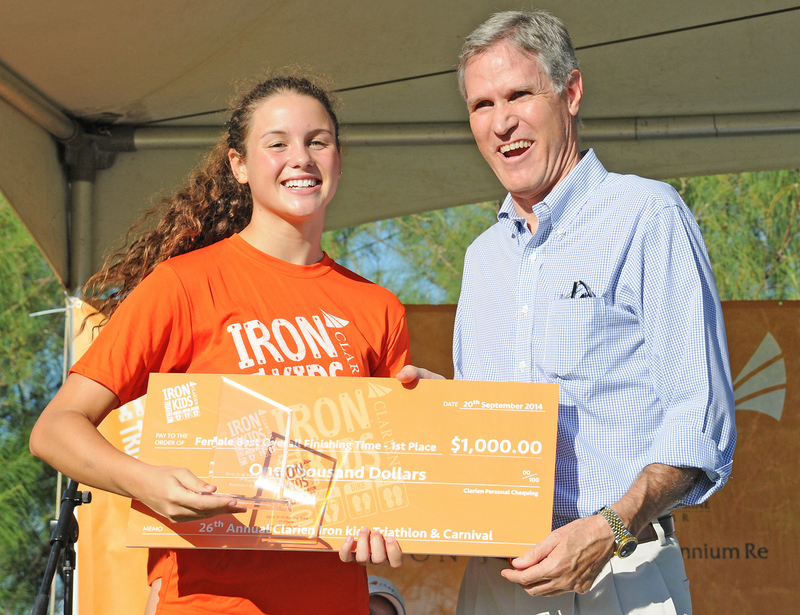 Clarien Bank Co-CEO Ian Truran said: "The Iron Kids triathlon is a rewarding experience, challenging our youth physically and rewarding them financially, introducing the overall winners to the importance of financial responsibility and management through the Clarien Iron Kids Bank Account.
"We are thrilled to congratulate this year's winners and remain fully invested in our community and the development and of our youth through the support of events like Iron Kids, as well as other organizations and charities."
You can view videos here, and click to enlarge the photos below:
Read More About