The LED Showroom in Paget is getting set to host its grand opening, marking a well-earned expansion of a local business.
A spokesperson said, "In September 2010, Albert and Theresa Simons, owners of ATS LED Suppliers, began a home-based business selling LED products under the name ATS Electrical Suppliers. Over the next four years, their clientele grew to the point where additional storage and operational space became necessary.
"In June 2014, ATS Electrical Suppliers made a name change to ATS LED Suppliers in order to highlight its products. All products meet all standards for energy efficient and environmentally friendly lighting.
"Our mission at ATS is to educate customers on the advantages and benefits of LEDs, in comparison to incandescent and fluorescent light bulbs, whilst cutting cost on their electricity bill.
"Our vision is to become the island's leader in the release of new and improved LED bulbs and fixtures on an ongoing basis and to meet the ever-changing needs and demands of our customers."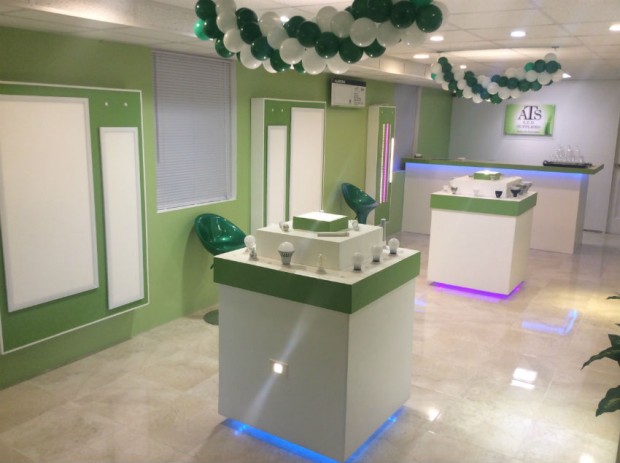 "L.E.D is simply an acronym for light-emitting diode, a semiconductor diode that emits visible light when an electric current passes through it. LED bulbs and fixtures use less power, have longer lifetime, and produce little heat.
"In our modern showroom, customers can interact with the various bulbs and fixtures before purchase, thus allowing them to see the amount of lumens emitting from each bulb.
"We are committed to continuing a great relationship with our existing customers, and are extremely excited to meet new ones.
"Our showroom is located at #2 Lovers Lane, Ground Floor, Northeast Unit, Paget, in the Paget Dry Cleaners Building."
For more information, please call 236-3220 or email at ats.suppliers@gmail.com.
Read More About
Category: All, Business, technology