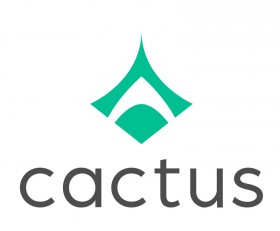 Cactus Ltd. Bermuda, a Bermudian tech company, has launched a mobile app that aims to make signing documents easier.
A spokesperson said, "Amy Peniston, the Bermudian CEO of Cactus Ltd, wants to make it easy for you to add your signature to a PDF document. Her app, Stamper, does precisely that.
"A simple phone app [available for Apple and Android] allows you to take a picture of your signature. A simple desktop app [available for Mac and PC] will enable you to add that signature to a PDF document.
"Amy is taking part in Ignite Bermuda, the island's entrepreneurial accelerator. The bootcamp has been only over for one day, and she's already putting her learnings to good use."
Ms. Peniston said, "Ignite encourages entrepreneurs to launch their products as soon as possible. Following the bootcamp, I decided to release Stamper and start collecting feedback."
The spokesperson said, "The free version of the application is excellent for filling in forms—especially forms requiring an ink signature such as those for banks or the government. You can even use Stamper to sign school permission slips."
Ms. Peniston said, "I don't own a scanner. Stamper has been especially useful to me as I've been setting up my company. It's easy to add text to any field on the form and then add my signature."
The spokesperson said, "A team at the company where Amy used to work with James Robinson, her co-founder and CTO, inspired the idea."
Mr. Robinson said, "The underwriters had 200+ page documents, and they needed to stamp and initial every page. It was killing hundreds of trees and wasting an enormous amount of time.
"One underwriter got so frustrated he sent me a video of him in a never-ending loop of stamping documents."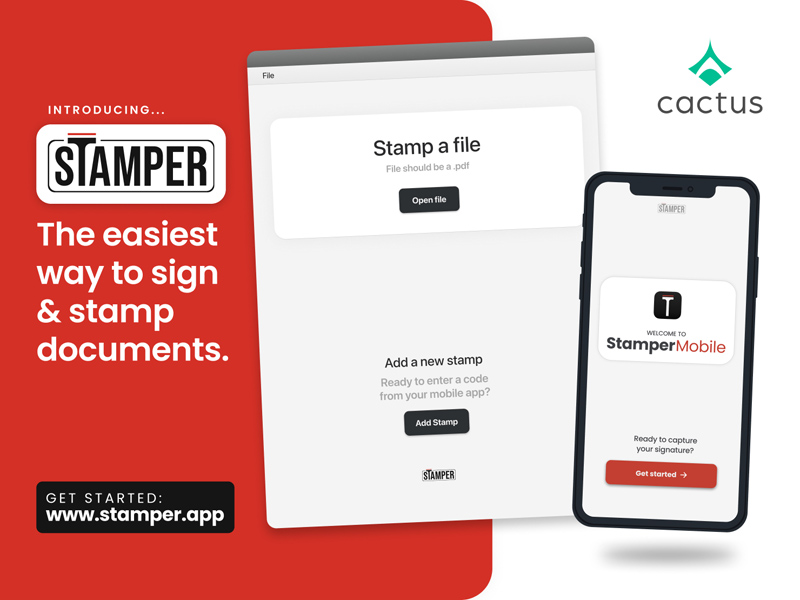 Sean Reel, Executive Director of Ignite Bermuda, said, "This is what Ignite is all about. It's great to see one of the teams putting ideas from the bootcamp into action on the very first day. The best bit about Ignite is the collaboration.
"It was great to see Cactus launch their app first on the Ignite WhatsApp group. That's where the idea of signing permission slips for schools originated. It's that kind of energy and exchange of ideas that Ignite is all about."
The spokesperson said, "If you want to try the Stamper application for yourself, there is a free version. The free version is available for download from their website, stamper.app. Search StamperMobile on the Apple App Store or Google Play to find the companion mobile apps.
"Cactus Ltd is a software company based in Bermuda. Their main product, Marmalade, helps price and compare non-property based insurance risks. If you work in non-property Underwriting, they would love to hear from you. They are easy to find on email, hi@cactus.bm."

Read More About
Category: All, Business, News, technology