Gorham's is getting set to host "Think Pink," a ladies night out intending to raise awareness of and money for breast cancer, set to take place today [Oct 8] from 6.30pm through 9.00pm.
Local artists and authors will be on hand, as will DJs from HOTT107.5, with women in attendance able to enjoy free food and drinks, as well as storewide savings of 20 percent.
The entry fee for the event is $10 per person, with all proceeds to be donated to the Bermuda Cancer and Health Centre.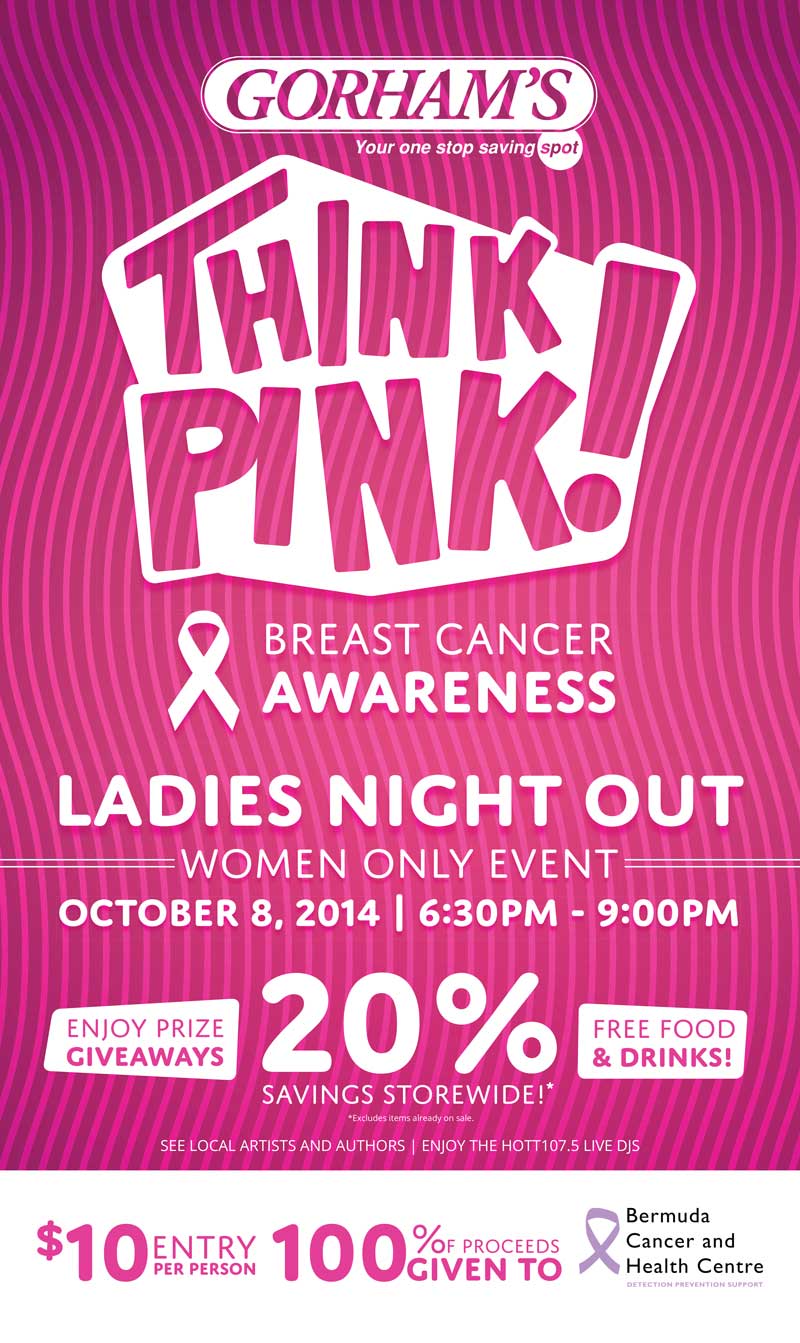 Read More About