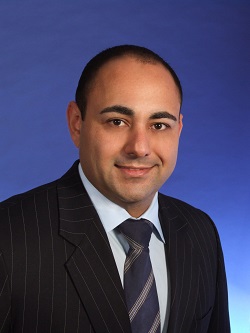 Omar Mirza has been appointed to the 2015 Turnaround Management Association [TMA] Global Board of Trustees. Mr. Mirza is currently Senior Vice President of Clarien Bank Limited, Head of the Global Loan Portfolio Risk Management Group, responsible for all aspects of credit risk management as well as leveraging the Bank's balance sheet to strategically generate superior risk adjusted returns.
TMA Global is the leading professional organization dedicated to corporate restructuring, distressed investing and turnaround management. TMA has a wide and diverse international membership base including major private equity, hedge funds and pension funds. Mr. Mirza's appointment to the global TMA Board will allow him to help shape the future direction of the restructuring and distressed investing industry while being recognized at the global level as a senior restructuring professional.
Mark Leiman, Clarien Chief Operating Officer, commented: "We applaud Omar on his appointment to the prestigious TMA Global Board. Consistent with our growth strategy, his appointment will help build Clarien's brand equity internationally, provide additional exposure in our target markets and increase our distribution channels. It also provides us with the opportunity to develop relationships outside of our home market which has the potential to lead to new deals and joint venture opportunities, generating additional revenue for the Bank."
Mr. Mirza commented: "I have been actively involved in progressive leadership roles within the TMA organization for many years and am honored to have the opportunity to contribute as a member of the TMA Global Board. I am committed to leveraging this appointment to identify opportunities for Clarien, as well as promoting Bermuda on the world stage."
Prior to joining Clarien, Mr. Mirza was a Vice President at Ernst & Young Capital Advisors in New York, responsible for financial restructuring, distressed M&A and leveraged finance transactions.
Previously, he was Vice President at Seabury Securities and Manager with KPMG Restructuring. At the height of the financial crisis he was selected to lead the corporate development of KPMG's Global Distressed Debt Advisory service line. Mr. Mirza also practiced corporate and insolvency law at Macpherson + Kelley Lawyers and started his career in the workout group at Westpac Banking Corporation in Australia.
Mr. Mirza has authored several restructuring publications and chaired a number of industry conferences including chairing the 2011 TMA Global Annual Convention which had Biz Stone, founder of Twitter Inc., as his keynote speaker. He chaired the startup of TMA New York NextGen and subsequently served as Global Chair, NextGen.
Mr. Mirza is also credited with establishing TMA Global's NextGen Leadership Conference, now an annual two day conference in New York bringing together TMA's future leaders from the various chapters globally, senior industry titans and Wharton business school. He is a recipient of the TMA Global Chairman's Award and was honored as a 40 Under 40 award recipient by The M&A Advisor. He is currently a non-executive director of TMA New York and the Legal Aid Society NLP.
Mr. Mirza is the only representative from Bermuda to be appointed to the TMA Global Board.
Read More About