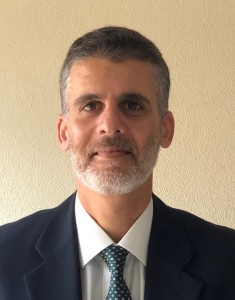 Clarien Bank announced the appointment of Miguel DaPonte to VP, Investment Manager.
A spokesperson said, "Clarien Bank is pleased to announce the appointment of Miguel DaPonte to VP, Investment Manager, responsible for the growth of new business, as well as the development and execution of investment strategies for ultra- high-net-worth, high-net-worth, and family office clients at the Bank.
"Mr. DaPonte is a CFA charter holder and obtained an MBA from the Richard Ivey School of Business at the University of Western Ontario in Canada. Prior to joining Clarien, he was previously the SVP, Investments and Pensions at BF&M Group."
Ian Truran, Clarien's CEO, said: "We are delighted to welcome Miguel to Clarien's Wealth Management team and trust that his in-depth knowledge on Wealth Management products and solutions will be a great asset to the Bank. Going forward, Miguel will be a key member of our Investment Committee, playing a crucial role in our investment decision making process and further aiding in our strategic aspiration to be Best Wealth Manager in the Region."
The company added, "Mr. DaPonte will report directly to Clarien's Chief Wealth Management Officer. In addition to Asset Management tasks, he will be responsible for the provision of technical sales support to the wider Wealth Management business.
"While at BF&M, Mr. DaPonte chaired the company's investment committee which was responsible for the asset allocation and manager selection of the balance sheet assets of the firm. He also headed the insurers' pensions' line of business, where he was responsible for the company's defined contribution pension products.
"Prior to BF&M, he was Assistant Vice President at Scottish Re Group Ltd. where he monitored and advised on the company's balance sheet investment portfolios. Meanwhile, the formative years of his career were spent at Bermuda Investment Advisory Service as the Senior Investment Analyst where he managed global equities and fixed income portfolios for institutions, trusts, and high net worth individuals located around the world and served as a key member of their Investment Strategy Committee.
"For more information on Clarien Corporate Services Limited, please visit www.clarienbank.com."

Read More About