Clarien Bank announced that Miguel DaPonte and Jennifer Wild have been promoted.
A spokesperson said, "Clarien Bank is pleased to announce the promotion of two key members of the Bank's senior management team, Miguel DaPonte and Jennifer Wild.
"Mr DaPonte, formerly Clarien's SVP, Head of Investment Management, has been promoted to EVP, Chief Wealth Management Officer; while Jennifer Wild, formerly the Vice President of HR, has been appointed to Senior Vice President, Head of Human Resources.
"Since joining Clarien in August 2021, Mr DaPonte has been an integral part of the Clarien team. A CFA charter holder who obtained an MBA from the Richard Ivey School of Business at the University of Western Ontario, Mr DaPonte has excelled in various insurance and investment roles over the last two decades.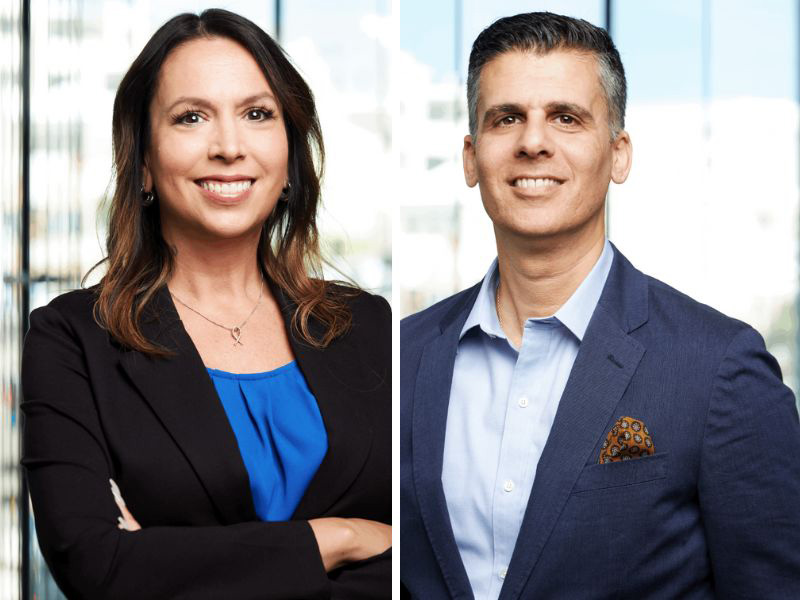 "Starting his career as a Senior Investment Analyst with a local investment advisory firm, where he managed global equities and fixed income portfolios, Mr DaPonte more recently held the post of SVP, Investments and Pensions at a local health insurance company.
"While working for the local insurer, he was responsible for the asset allocation and manager selection of the balance sheet assets of the firm and headed the company's defined contribution pension business. Prior to that, he was Assistant Vice President at a global annuity and life insurance company, where he monitored and advised on investment portfolios totaling over $12 billion.
"In his new role as Chief Wealth Management Officer, Mr DaPonte will be tasked with leading and overseeing Clarien's Wealth Management business and all associated teams, including but not limited to: Private Banking, Investment Management [Clarien Investments Limited] and Trust Management [Clarien Trust Limited], including Family Office and Clarien Corporate Services Limited.
"Mr DaPonte's primary objectives as Chief Wealth Management Officer will be to establish Clarien's Wealth Management strategy, including leading growth within Clarien's wealth management business and developing Clarien's wealth management products and services and ensuring a high standard of service delivery.
"Mrs Wild, an experienced Human Resource [HR] professional with proven leadership skills and credibility with senior executives, has been promoted to Head of Human Resources at Clarien. Responsible for providing leadership in the development and execution of the Bank's HR strategy, she will oversee areas such as talent engagement and development, recruitment, succession planning and training.
"Additionally, she will lead the bank's Diversity, Equity and Inclusion initiatives, focusing on efforts that contribute to engagement, attraction and retention of a diversified pool of staff, while also supporting an environment where diversity of thought is encouraged and celebrated.
"Since joining Clarien Bank in 2011, Mrs Wild has demonstrated exceptional leadership skills and a strong work ethic throughout her tenure with the Bank. Past roles have included HR Coordinator and HR Generalist, as well as HR Manager [a post she held from 2016-2020], and Vice President of HR from 2020."
"We are thrilled to announce the promotions of Miguel DaPonte and Jennifer Wild to their new positions," said Ian Truran, CEO of Clarien Bank. "Both Miguel and Jenn have demonstrated a deep commitment to our company and our purpose in helping clients to better navigate their financial future, and we are confident that they will excel in their new roles. We look forward to their continued contributions to our company's success as Clarien strives to be a front runner in the local and global financial services industry."
Mr Truran continued: "Clarien continues to be committed to providing the highest level of service and support to our clients, and we are confident that these promotions will further strengthen our team and our ability to meet the needs of our clients."
For more information, visit www.clarienbank.com.

Read More About