[Updated: Suspect has been arrested] As of 6.45pm this evening [Oct 13] the police have a section of North Shore Road in Hamilton Parish [by Shelly Bay Marketplace] closed to vehicular traffic, which is being diverted through Radnor Road. There are a number of police on scene, and onlookers are also gathering.
A police spokesperson said, "Police are currently conducting an operation at a residence in the North Shore Road, Hamilton parish area seeking a suspect in relation to an ongoing investigation. As a result, an area around the home has been cordoned off while officers carry out necessary enquiries."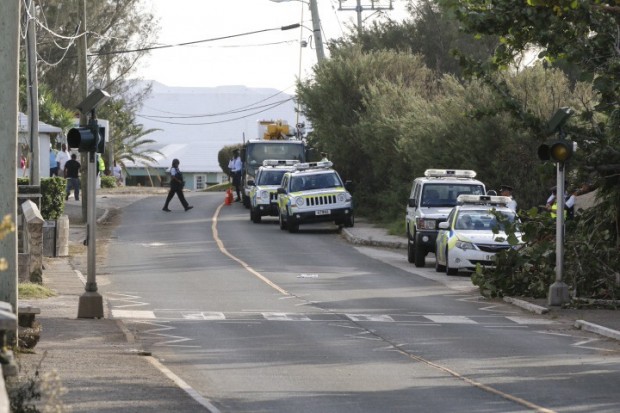 Update 7.30pm: The situation remains basically the same…and more police have arrived on scene.
Update 7.53pm: The police K9 unit is now on scene as well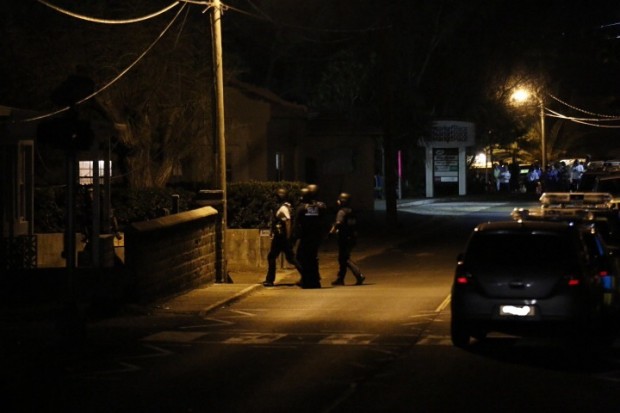 Update 8.23pm: The situation remains ongoing. As it's a "live" scene we are being somewhat cautious about updating, however will remain on scene and continue to update, as able, until the situation is resolved.
Update 8.31pm: Looks like road may be getting re-opened to traffic
Update 8.55pm: The road has re-opened to traffic. The police confirmed that around 4pm today police attended the residence seeking a suspect in relation to an ongoing investigation. The suspect, a 25 year old Devonshire man has been arrested. The police apologize to the public for any inconvenience caused.
Read More About