During November 17 – 23, the Bermuda Road Safety Council [BRSC] will be celebrating Road Safety Week 2014 to coincide with National Road Safety Week in the UK. The focus of the week is to promote road safety through education, information and fun.
A spokesperson said, "The focus of the BRSC is education – to ensure that our community is informed about road safety matters to make better choices on our roads. To this end, we will be "out and about" this week highlighting road safety issues [speeding, distracted driving, etc.] through radio interviews, school visits and more [Schedule is attached].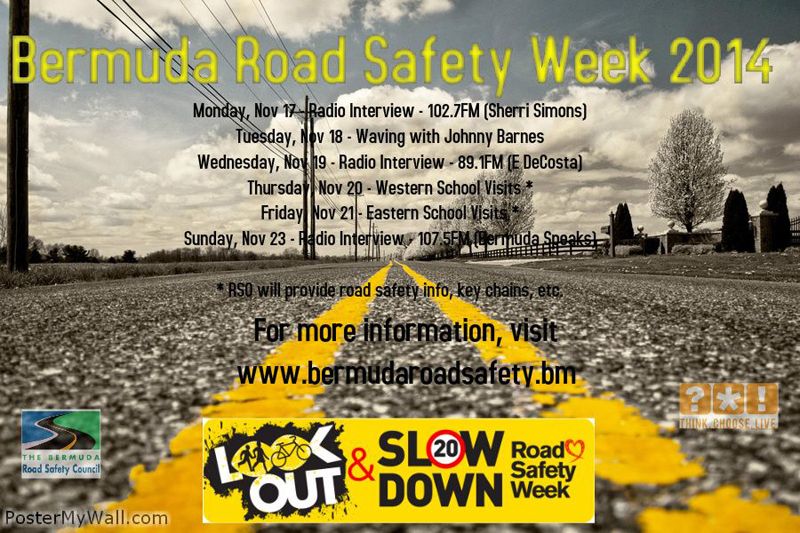 "We will continue utilizing our new "Slow Down" campaign featuring local musical artists King Cami Cam & Kidd Clazzic, as the message is geared towards encouraging the young & not so young to decrease the speeds on the roads.
"For more information, please visit www.bermudaroadsafety.bm or find us on Facebook."
Read More About
Category: Accidents and fires, All