An entire flotilla of boats departed Albuoy's Point on Sunday morning [Nov 16] as people from around the island made their way out onto the water in order to bid farewell to "Ocean Vet" Dr. Neil Burnie, who was buried at sea.
The well-known veterinarian died following a marine accident on November 11, after getting into difficulty while free diving to recover lobster traps lost during the recent storms.
The family invited everyone to join in the burial service for Dr. Burnie, and the community responded en masse, with what has been estimated to be over 100 boats making their way out to sea to say their final farewell to the local icon.
Dr. Burnie's body was carried onto the Explorer at Albouy's Point, after which the flotilla set off to Western Blue Cut.
A service was held on the water, with Dr. Burnie's sister Judith Sweetman, an ordained Minister, officiating, while Dr. Burnie's brother Jonathan Burnie also spoke, eulogising his brother.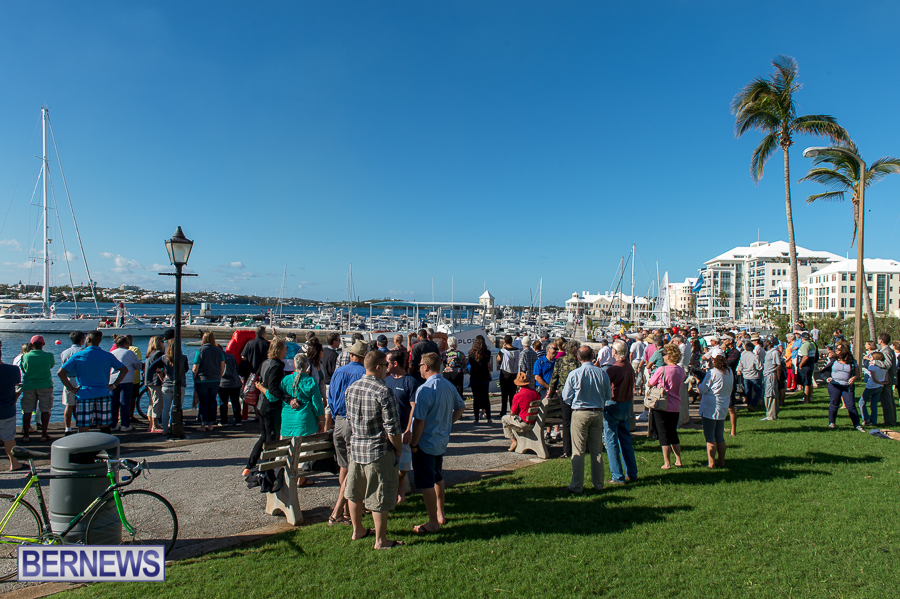 Dr. Burnie was laid to rest while Davey Armstrong played the bagpipes and Oscar Deuss played the saxophone, with flowers strewn across the water by many in attendance
Some people jumped in the water as Dr. Burnie was laid to rest, with some attendees even free diving down in the ocean to follow him on his final journey. Horns and whistles were heard across the water, and a small plane joined the ceremony by flying overhead.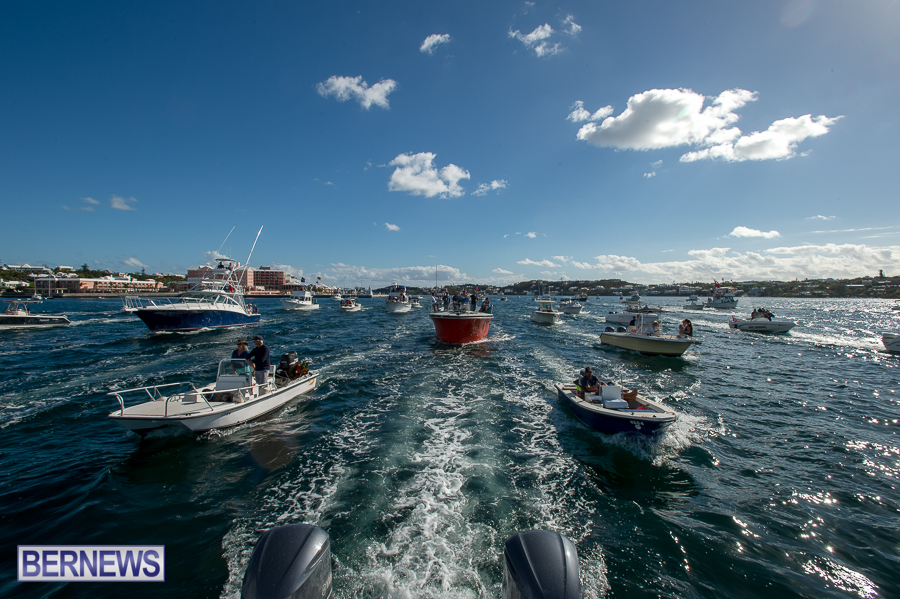 The funeral programme quoted a song that Dr. Burnie wrote, saying, "The whales and sharks of the ocean, they seem to call to me, though my body is here on dry land, my soul is deep in the sea," helping to provide a fitting end for a man who dedicated his life to the ocean and the life within it.
Click to enlarge photos:

Read More About
Category: All, Marine, Most Popular, News, Photos