The Department of Parks has issued an update on the status of cleanups to parklands that sustained significant tree and shrub damage as a result of Tropical Storm Fay and Hurricane Gonzalo, saying that it has completed "most of the major clearance works to roadsides and schools and has now commenced work in parklands."
A spokesperson said, "The Department of Parks has completed most of the major clearance works to roadsides and schools and has now commenced works in parklands. Specific crews have been assigned to clear the remaining debris on primary and secondary roadways.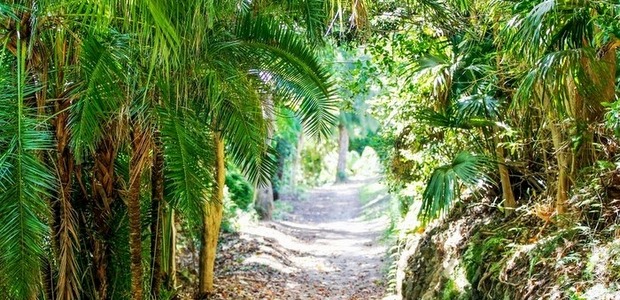 "While this work is ongoing, other crews will also be undertaking cleanups at additional parks and other Government properties.
"A priority list of park cleanups has been created, with the Bermuda Botanical Gardens, Government House and the Arboretum at the top of the list in an effort to save as many mature specimen trees as possible. Sections of the Botanical Gardens and the Arboretum have been re-opened to the public.
"Work this week will begin at: Crow Lane Park, Loyal Hill Community Field, Clearwater Beach, Paynter's Road Park, and the work on the Railway Trail will continue. The Department of Parks' landscape crews are working diligently to ensure that parklands can be safely accessed by the public and our visitors as soon as possible.
"In order to keep the public informed, weekly updates on progress within parklands will be issued.
"Although the Department of Parks has dedicated a significant amount of its resources to hurricane recovery, we are also endeavouring to carry out regularly scheduled maintenance in parks, schools and government properties, which has been slowed by the cleanup.
"The Department of Parks apologizes for the inconvenience and thanks the public for their patience, understanding and support as we restore the Bermuda National Parks to their former beauty.
"For further information please contact the Department of Parks at 236-5902."
Read More About
Category: All, Environment