Bermuda-headquartered reinsurer RenaissanceRe has once again partnered with the Classic Lions to host a Junior Rugby Day for middle school students today at the National Sports Center. More than 125 students from seven of the island's middle schools joined the event which takes place as part of World Rugby Classic Bermuda.
"For the third year in a row, we're excited to host a Junior Rugby Day to give students the chance to learn the techniques and skills essential to the game of rugby from some of the world's best players," says Peter Durhager, Executive Vice President and Chief Administrative Officer of RenaissanceRe.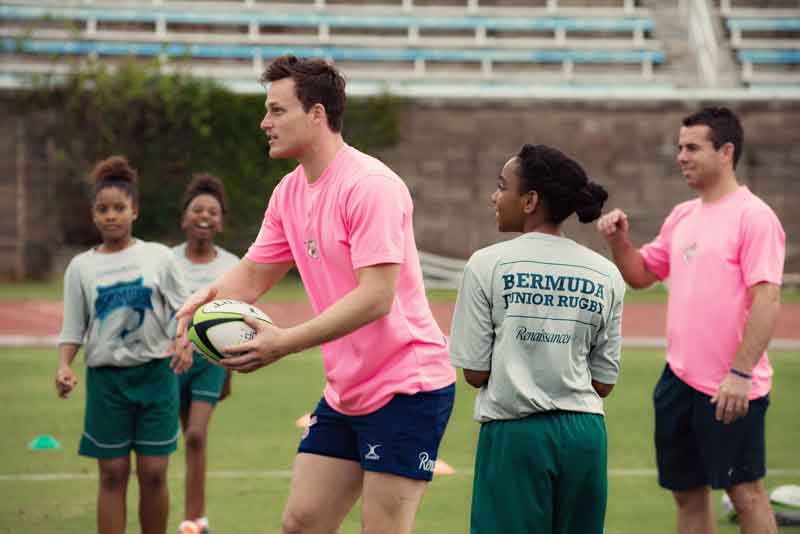 Mr. Durhager continues, "At RenaissanceRe, we believe that encouraging young people to become involved in sports is incredibly important. The sport of rugby and the principles it represents, such as discipline, focus, passion and respect, are vital to success in life, not just organized sport or business. Participation in athletic activities fosters a sense of camaraderie, sportsmanship, and a pursuit of excellence.
"It teaches young people that life isn't just about winning and losing; it's about honing your skills, being part of a team accomplishing goals, and building within yourself perseverance and a positive self-image. The Classic Lions have generously donated their time and expertise for this event, and we thank them for coaching and mentoring a young generation of rugby players."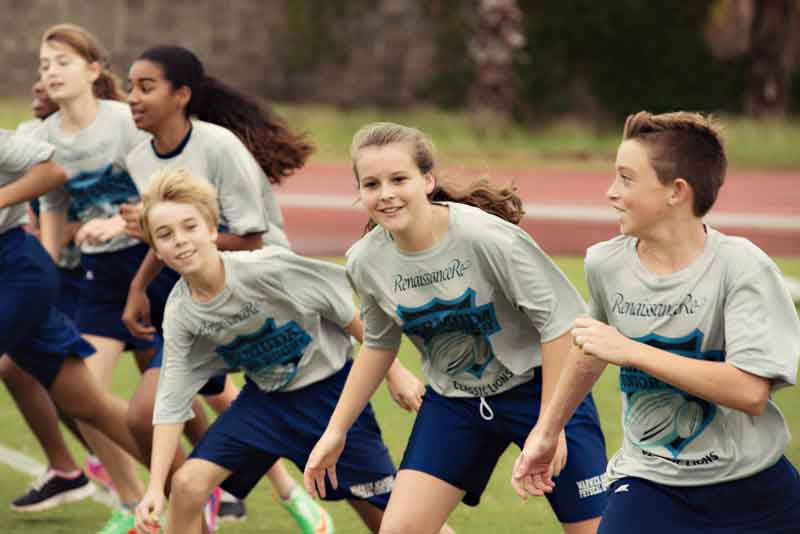 The Classic Lions team is made up of former international rugby players from England, Ireland, Scotland and Wales. Benjamin Breeze, a Lions player and CEO of the Bristol Rugby Community Foundation, has been instrumental in organizing this event for the past three years.
He says, "Rugby is a sport that unifies players of all shapes and sizes as they work towards a common goal. Rugby is, at its essence, about combining honesty and integrity with cooperative teamwork in order to achieve successful outcomes. This lesson has a place both on and off the field. We are delighted to provide rugby coaching to Bermuda's middle school students and we thank RenaissanceRe for its generous sponsorship of rugby balls, t-shirts and lunches for participating students."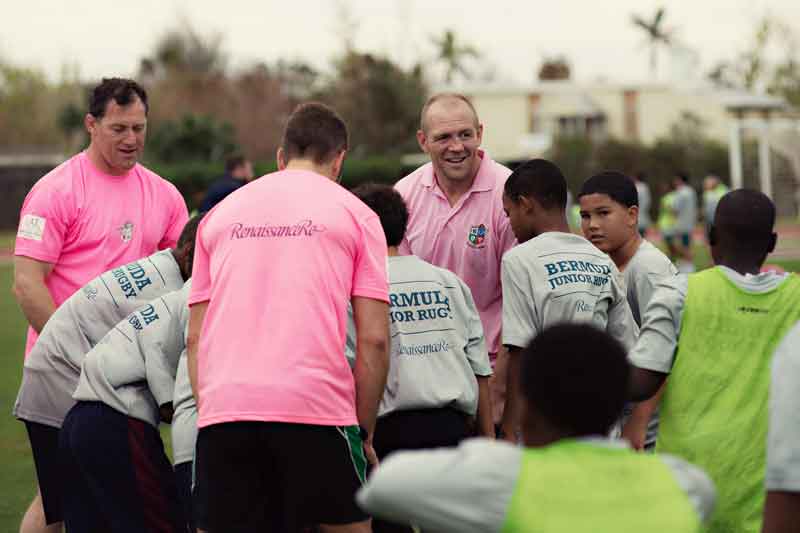 Founded in Bermuda in 1993, RenaissanceRe has a long history of supporting local charities and events with an emphasis on youth and educational programs. RenaissanceRe is also the annual lead sponsor for the RenaissanceRe Junior Gold Cup, an event that brings young sailors from around the globe to Bermuda for world-class competition.
Photo credit: Amanda Temple
Read More About