Bermuda's Teresa Perozzi and her opponent Kali Reis were officially weighed in ahead of their upcoming IBA Women's Middleweight Championship bout yesterday [November 20], with the match set to take place tonight [Nov 21] at the Fairmont Southampton.
Referee Steve Smoger said, "This is a vacant title for the IBA Women's Middleweight championship of the world, it's a very, very prestigious belt."
"To my left and to my right are two of the finest female fighters in the world; top ten, if not top five. This is a world-class event. I'm very, very happy and excited to be a part of it."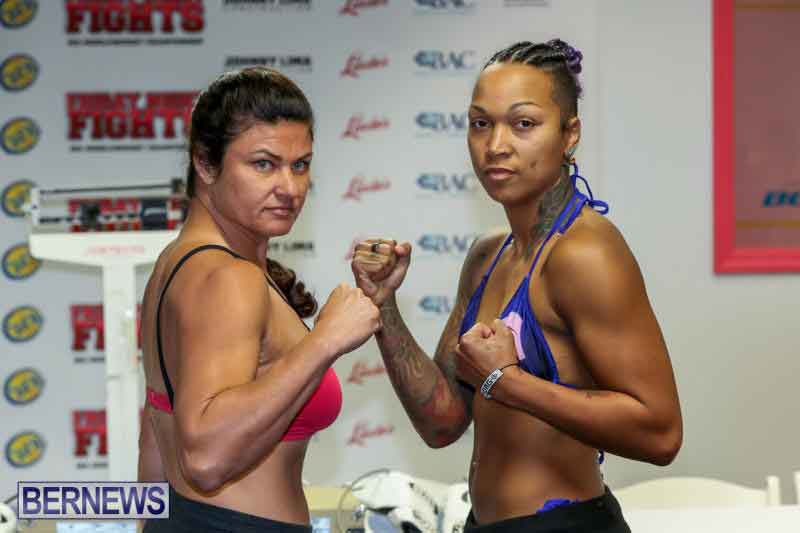 "I've seen this young lady fight and I've seen her associate fight. They come ready to go. This is again a world-class event and I'm totally honored to be a part of it. I thank Bermuda for having me back."
Teresa Perozzi said, "I feel great. I'm just glad it's finally here. Everyone knows we had a big fight scheduled last year in November and it was cancelled, so this has just been my focus every day to get back in shape and be here.
"I'm grateful Kali could make it. I know she's coming ready to fight; I don't take anyone lightly. I'm just really thankful. I'm thankful Bermuda is coming out."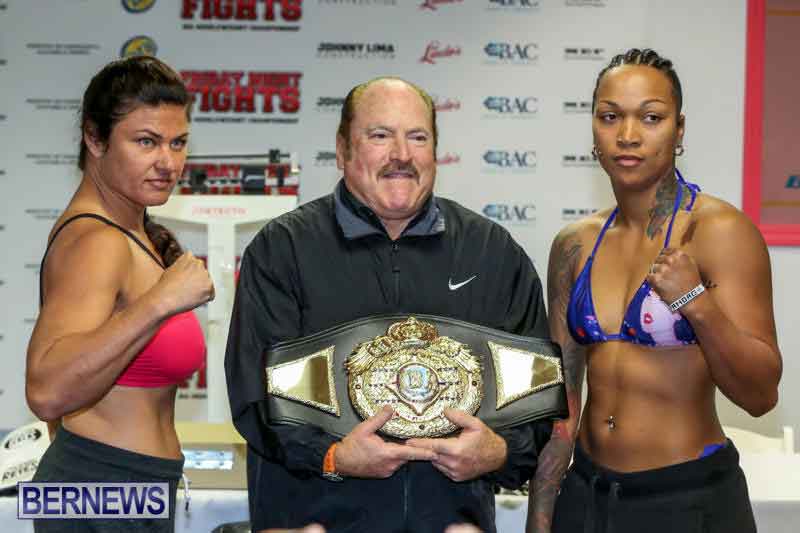 "I see we have another sold out event which makes me really proud. I'm really, really grateful and I know we're making history."
Kali Reis said, "I'd just like to thank the island of Bermuda for having me out here and also for Teresa and her team for having me out here for the fight. I feel great, I've come prepared, I'm ready to fight. I'm ready to put on a really good show for this championship bout.
"I'm really honored to have Steve out, he's one of the best refs out there. I'm just ready to fight, put on a good show for you guys, and have some fun in that ring – it's all about the entertainment. I'm ready."
Friday Night Fights will take place in the Fairmont Southampton's Poinciana Ballroom, with the doors opening at 7.00pm and the first bout beginning at 8.00pm.
General tickets cost $65 while ringside tickets cost $100, with both available from International Sports Shop, Beyond Fitness, and ptix.bm. Tickets are restricted to those 18 years and older.
The event will also see bouts between Nikki Bascome and Joe Marchand, as well as Chioke Tucker and Martello Jones.
Read More About