[Written by Don Burgess]
Boxing icon Allan 'Forty' Rego should be in the Bermuda Sports Hall of Fame.
This from former world Champion Teresa Perozzi, commentating on the passing of long-time trainer, who died on Saturday after a battle with cancer.
Former world champion Teresa Perozzi trained with Rego. She said he "basically helped coached anybody who has been anywhere. He has had some influence in their life, somehow. I've never known boxing in Bermuda without him."
Mr Rego with Leo Richardson, Nikki Bascome and Garon Wilkinson in 2016: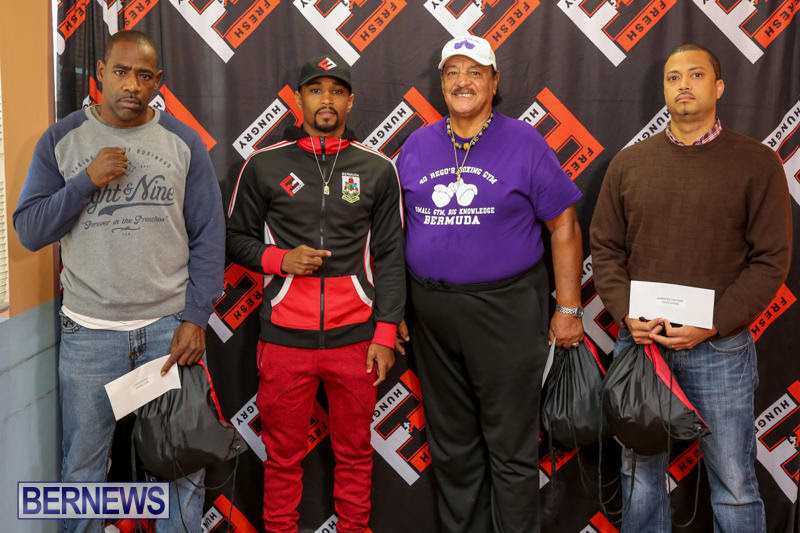 Besides Perozzi, Rego trained Olympic boxers Clarence Hill, Troy Darrell, Quinn Paynter and Roy Johnson. He also had been working with Bermuda's professional boxer Nikki Bascome.
According to the Boxrec.com website, Rego had two fights. He lost his debut to Ray Simons at the National Tennis Stadium on June 25, 1956, but then knocked out James Samuels at the same venue a year later to finish with a 1-1 record.
Mr Rego with boxers Andre Lambe and Nikki Bascome in 2017: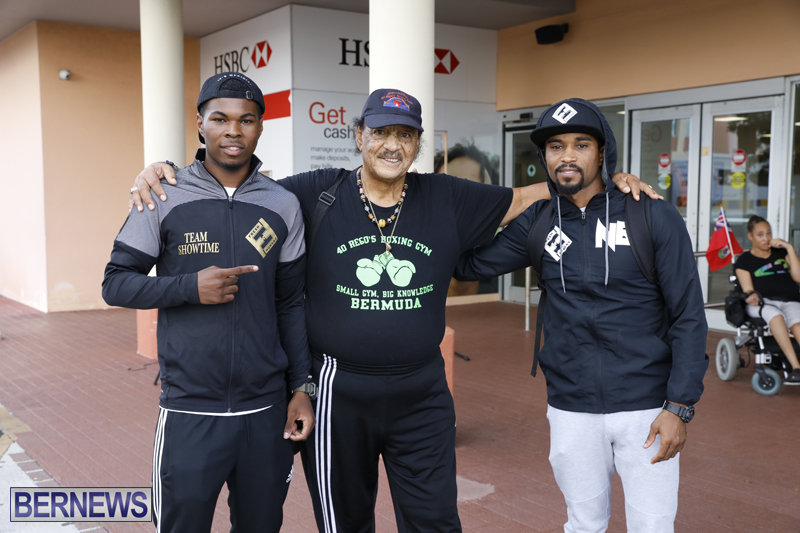 It was after his short boxing career was finished that he turned his immense talents to crafting others into champions and Olympians.
Perozzi said even though she had her "ups-and-downs" with Rego he "always welcomed me to the gym, no matter whom I'm training with. He's always supported me."
She added the pair learned the world of women's professional boxing together.
Mr Rego with Teresa Perozzi and Government officials at a reception for Ms Perozzi in 2012: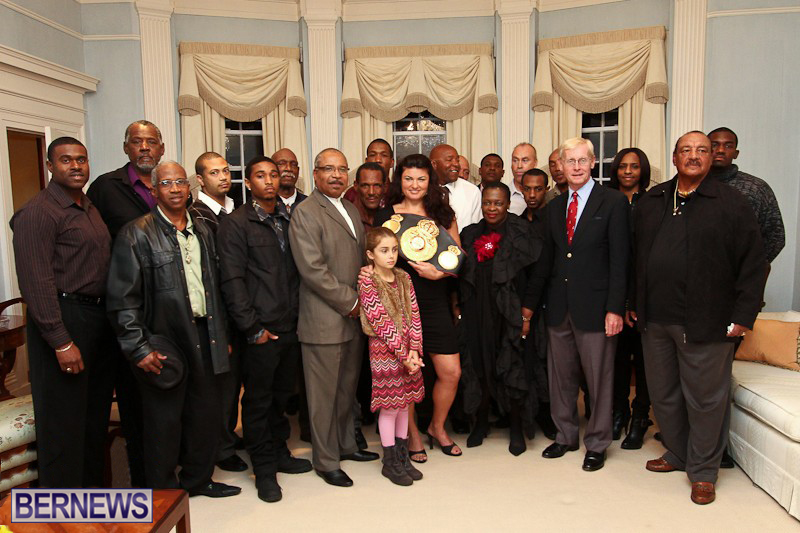 "It's going to be weird not having him around because Forty never gets sick. I can't imagine being up there training without him"
She was unequivocal on where Rego belongs in Bermuda's sporting pantheon, saying it is "without question" he belongs in the Bermuda Sports Hall of Fame. "Anybody who knows Forty had his ups-and-downs with him, but you can't take away what he's done for the sport. He's accomplished more than anybody."
Read More About