Sponsored for the second year by Northshore Medical and Aesthetics Center [NMAC], The Turkey Trot, which started in 1987 with an original course around the Sound, starts at NMAC [near Sea View Gym], continues east on North Shore to Terceira's Shell Gas Station, heads back on Northshore, West to Ingham Vale, [near PCC Club] and again turning around to finish at NMAC.
Dr. Kyjuan Brown, Medical Director at NMAC says "NMAC is pleased to sponsor this longstanding event for our second year. In keeping with our desire to support the community and promote wellness the Turkey Trot fits ideally with our mission".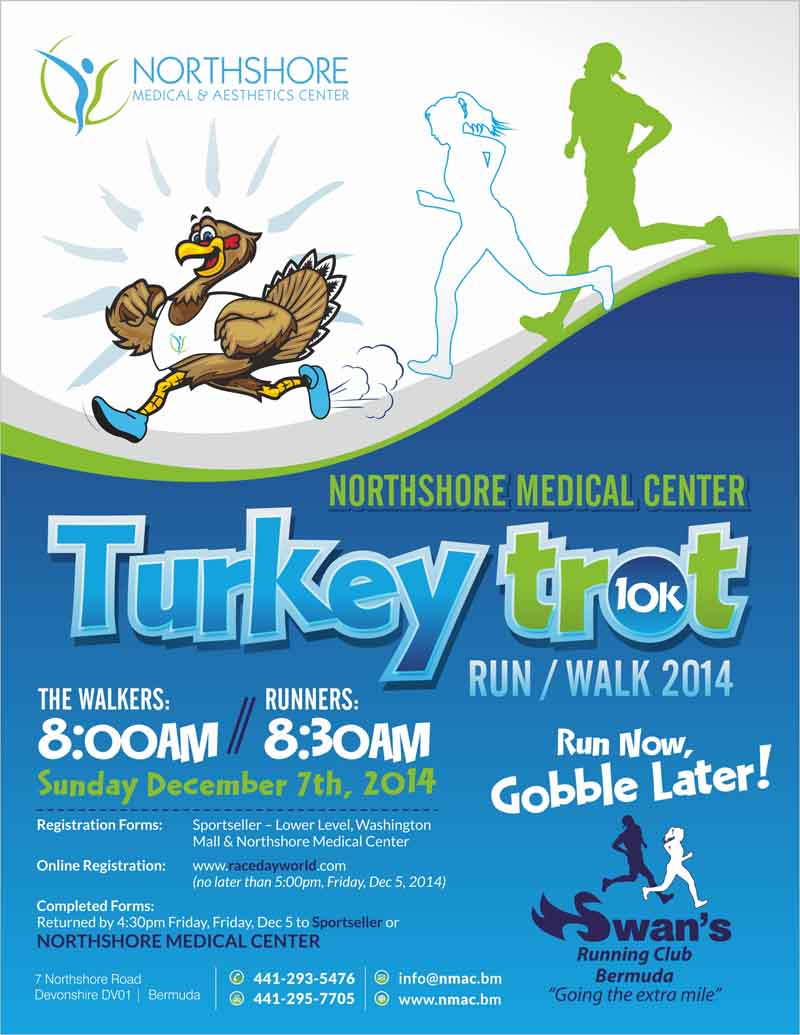 Prizes will be awarded to the overall male and female winners, top three male and female in each age category and top three walkers.
There are also Draw prizes that all finishers are eligible to win which in past races included prizes for the best fancy dress or slowest participant.
Registration Forms are available at Sportseller, in Washington Mall and Northshore Medical and Aesthetics Center and must be returned no later than 4:30 pm, 5 December. Online Registration can be made at www.racedayworld.com no later than 5pm, 5 December
Number pick-up and late entries will be at NMAC on Saturday 6 December from 10am to 1pm.
Read More About