[Updated with video + official information] An American Airlines flight traveling from Rio de Janeiro, Brazil, diverted to Bermuda this morning [Dec 3], touching down at just past 6.00am.
The Boeing 767-300 was heading to New York when some form of technical difficulty arose, and it was greeted by the Bermuda Fire & Rescue Service and an ambulance, who both stood by as the plane landed at L.F. Wade International Airport.
The plane landed without incident, and as of this writing [6.43am], firefighters appear to be examining the exterior of the plane. We will update with additional information as able.
Update 6.56am: It appears, to our layman view, that the inspection is over, as the firefighters have moved away from the plane, which is now slowly moving to a different location.
Update 11.13am: Bermuda Fire and Rescue Service Staff Officer Sergeant Russann Francis said, "At 5:37am this morning, 911 Emergency Dispatch Center received a call from the L. F. Wade International Airport Duty Officer, Ms. Lisa Wilson.
"She stated that an American Airlines Flight 974 enroute to New York from Rio De Janeiro, Brazil will make an emergency landing in Bermuda due to a computer indicating there was fire in a wheel well of the passenger flight".
"The American Airlines flight was reported to carry 120 souls with 33,000 pounds of fuel remaining on board. Bermuda Fire and Rescue Service were standing by on scene with 9 vehicles and 17 personnel as the flight landed safely in Bermuda at 6:23am. Firefighters carried out a thorough search of the Boeing 767 conducting all necessary safety measures.
"The flight is currently at the airport and American Airlines will make further arrangements for the passengers," added Sergeant Francis.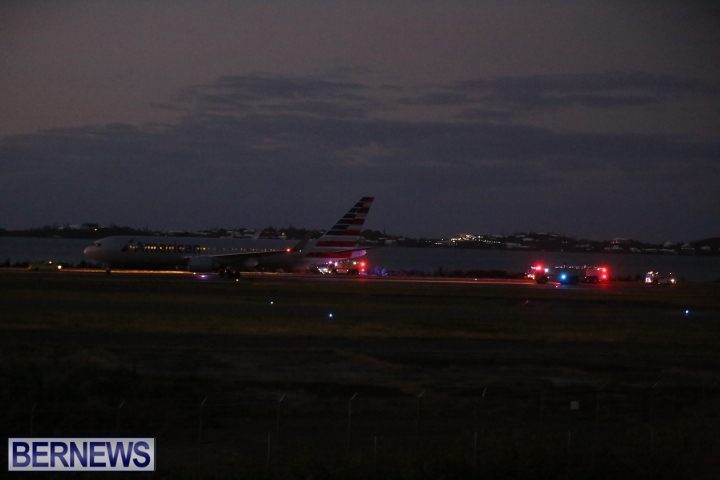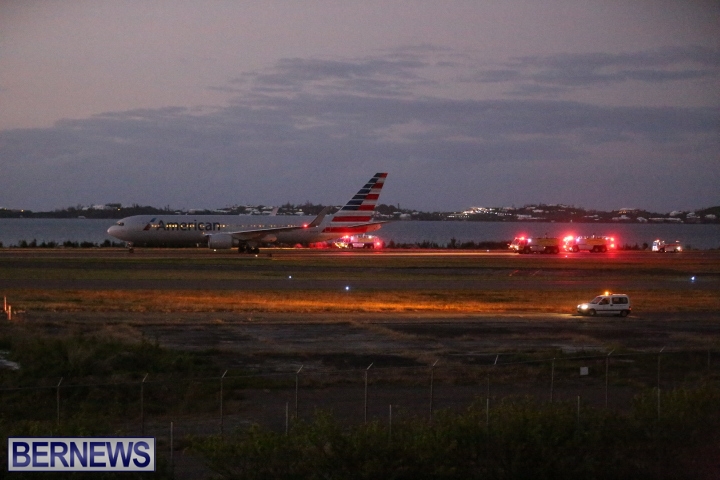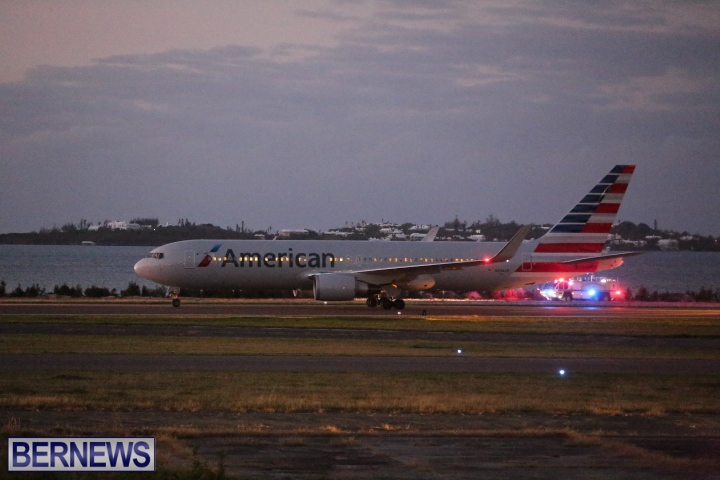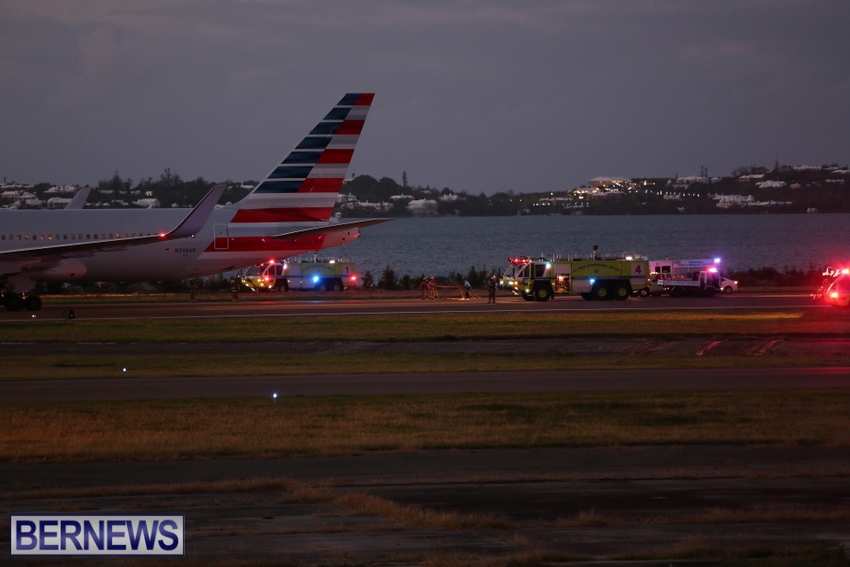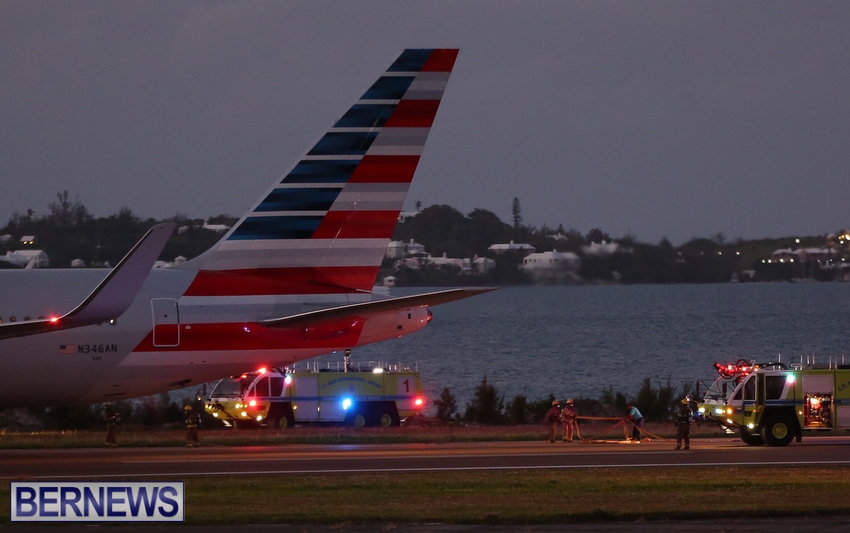 Update 7.13am: The plane has now moved to the terminal area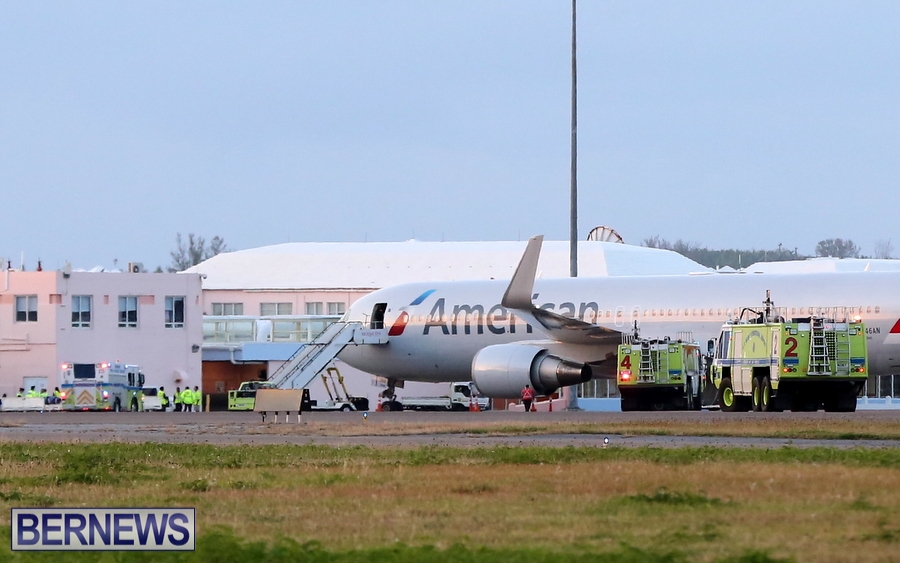 Read More About
Category: Airport/Planes, All, News, Photos