Rolfe Commissiong, the Shadow Minister of Human Affairs with responsibility for Workforce Development, commended the non-profit organization Code 441 and Bermudian Jahde Eve for organizing the first "Hackathon" on the island.
Mr Commissiong said, "This event was designed to expose our young people to the vast opportunities available in the global tech sector, particularly in the field of programming and coding.
"We need to encourage our young people like Jahde Eve, who is showing young Bermudians what is possible once they apply themselves. And we also need to ensure that more persons of colour; and women, immerse themselves in STEM related learning.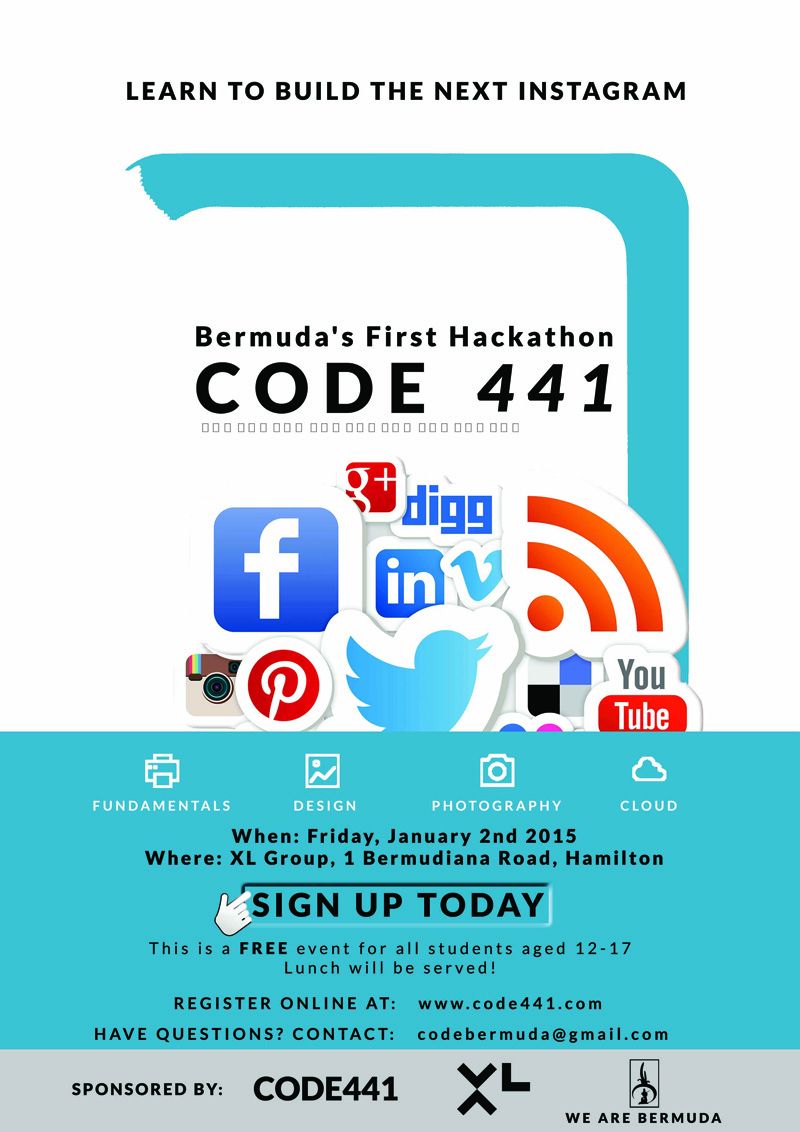 Mr. Commissiong continued, "STEM which is the acronym for science, technology, engineering and math represents the new frontier of learning; and one in which Bermuda needs to embrace if we are going to maintain our global competitiveness.
"Previously , we have noted that the world renowned CISCO certification is now available at the Bermuda college. This cutting edge programme was facilitated by the previous Progressive Labour Party government and it continues to offer real value for our young people and is available right now.
"We believe that the growth in tech related careers will be exponential over the coming decades and once a student achieves the necessary proficiency, it can serve as a global passport to well paying, highly rewarding and exciting careers.
"We also commend the XL Group for hosting the event," added Mr. Commissiong.
For more information on the Hackathon, visit the website, Facebook page, and Twitter page.
Read More About
Category: All, News, technology