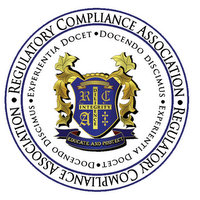 Premier Michael Dunkley and Minister of Economic Development Dr. Grant Gibbons unveiled a training initiative that they said is "intended to provide substantial opportunities for Bermudians in the field of financial services compliance."
The Premier and the Minister told business leaders during a meeting at the HSBC Harbourview Centre on Front Street that the Bermuda Government, the Bermuda College and the Regulatory Compliance Association [RCA] have joined forces for a new professional development program to assist in the "continued growth of intellectual capital on island."
"The announcement to the business community on Thursday also included news that the RCA will sponsor 100 scholarships for Bermudians who participate in this professional development program," the Government said.
"The RCA is a graduate level educational organization headquartered in New York whose goal is to protect investors and financial markets through delivering accredited, post secondary education focused on regulation, law and practice, compliance and examinations and enforcement."
Premier Dunkley stated: "This collaborative effort by the Ministry of Economic Development, the Bermuda College and the Regulatory Compliance Association is one that will have far- reaching benefits for Bermuda.
"Such an initiative provides a significant opportunity for Bermudians to strengthen their knowledge base through a proven, recognised program."
Minister Gibbons said, "This is an exciting opportunity for Bermuda to enhance its capacity to meet the ever increasing demands of a global marketplace."
Walter Zebrowski, Chairman of the RCA, outlined educational programs offered through the RCA. He also discussed benefits that Bermuda can gain by introducing a program that helps to build capacity for compliance related work.
President of the Bermuda College, Dr. Duranda Greene, said the new training will be delivered to participants as part of the College's Professional & Career Education [PACE] program.
A Curriculum Advisory Committee that includes local business leaders will be formed to advise on the required skill sets, core competencies and expertise. The Ministry has appointed George Thomas, Jr., a New York-based Bermudian with extensive experience in international finance, to chair the Committee.
"It is important that we engage key industry partners to tailor the program and its offering," said Dr. Gibbons. "The success of this program and the continued growth of our intellectual capital depend upon the active engagement of Bermuda's businesses and employees."
The training program is intended for individuals who are currently working in compliance related positions or those who wish to enter the field.
The target launch date for the training program is September 1, 2015, which coincides with the schedule for the fall semester for the Bermuda College.
Read More About