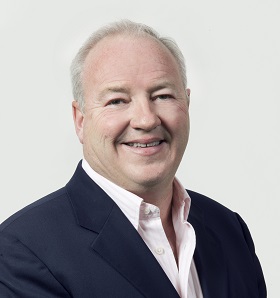 Hamilton Insurance Group, the Bermuda-based holding company of property casualty reinsurer Hamilton Re and the organization's U.S. property casualty insurance operations Hamilton USA, today announced that Dermot O'Donohoe, former CEO of Torus' International Operations, has been appointed to lead the development of Hamilton's operations at Lloyd's.
Subject to approval from Lloyd's, the Prudential Regulation Authority and the Financial Conduct Authority, Mr. O'Donohoe will be appointed to the position of Chief Executive Officer of Sportscover Underwriting Limited, the managing agency of Syndicate 3334.
It is Hamilton's intention to rename Sportscover as Hamilton Underwriting Limited, pending requisite approvals.
Mr. O'Donohoe's appointment follows Hamilton's announcement in November 2014 that it had entered into a Share Purchase Agreement with Australian-based Wild Goose Holdings to acquire Sportscover and Kinetic Insurance Brokers Limited, a Lloyd's insurance broker.
"I am delighted to announce that Dermot will be joining the Hamilton team," said Hamilton CEO Brian Duperreault. "He's a superb underwriter with more than 30 years' experience in the United Kingdom and Europe. During that time, he profitably led, developed and grew many lines of business.
"Lloyd's influence in the global marketplace cannot be overstated. As we've previously noted, it is critical to the successful implementation of our business strategy. Dermot has the in-depth knowledge of the Lloyd's and European markets that we need to develop our international business, and I'm pleased we've identified the right person to lead this aspect of Hamilton's development."
"I am impressed with the manner in which Brian Duperreault and his team have been executing their strategy to build a diversified global platform at Hamilton," said Mr. O'Donohoe.
"The group's emphasis on underwriting profit and leading technology deployment will serve our clients and brokers well. I'm honoured to be joining this exciting venture and contributing to its future success."
Dermot O'Donohoe most recently held the position of Group CEO of global specialty insurer Torus Group, where he oversaw the successful transition of Torus' ownership to Bermuda-based Enstar in 2014.
Mr. O'Donohoe joined Torus in 2009 and, until his departure in mid 2014, held a variety of executive-level positions, including Global Head of Specialty and CEO of Torus International.
From 1995 to 2009, Mr. O'Donohoe was employed at XL Group in increasingly senior positions. These included President and Chief Executive Officer, XL Europe; CEO, XL Insurance Co. Ltd.; and CEO, XL London Market Ltd., the managing agency for Syndicate 1209.
In this role, Mr. O'Donohoe was also Global Head of Specialty, which included the management of XL Group's global business in the marine, offshore energy, aviation, environmental liability, fine art and specie lines of business.
Mr. O'Donohoe holds a Bachelor of Business Studies degree from Trinity College, Dublin, Ireland, and a Master of Arts in Financial Control from Dublin City University. He is an Associate of the Chartered Insurance Institute and a member of the Marketing Institute of Ireland.
Read More About