[Updated] The public will soon have the opportunity to enjoy a delicious meal while assisting a local culinary student, with Ricai Walker-Williams set to host "A Taste of Home," a fundraising event that will offer a three course dinner to its attendees, with funds raised to go towards supporting his time at university in the United Kingdom.
The "A Taste of Home" fundraiser event will provide diners with a three course dinner, along with live entertainment, with each dish served containing locally sourced foods.
All funds raised during the event will be contributed towards Mr. Walker-Williams' third year Culinary Arts Management course at University College Birmingham. Specifically, the funds will go towards his university tuition, accommodations, books, and culinary uniforms.
Ricai Walker-Williams: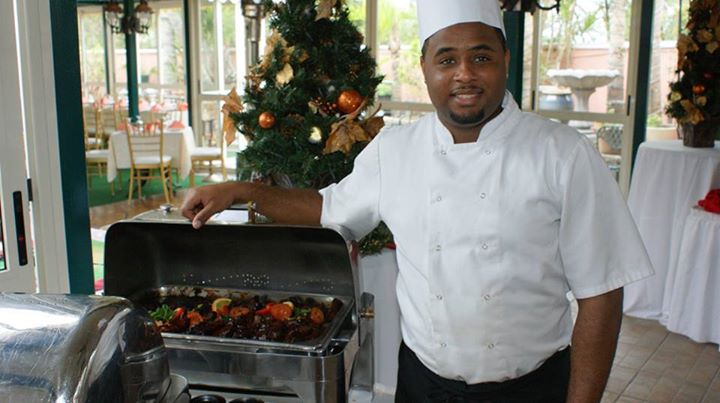 In advance of the event, the 24-year-old said, "I chose to become a chef because it is a profession that you can never stop learning about. Also I do not only consider working as a chef a career, but I also consider it a passion.
"I have wanted to pursue culinary arts and the hospitality industry most of my life," added Mr. Walker-Williams, who graduated from The Berkeley Institute.
"For example, my very first time cooking I enjoyed it, and I knew that I wanted to make it my career choice. Even though I am in the early stages of becoming a chef, I find it exciting because of the many dishes that can be created."
Some of Ricai Walker-Williams' culinary creations:

"After graduating I plan on returning home to Bermuda and working my way to become a head chef and a restaurateur," Mr. Walker-Williams told Bernews. "Also I plan to help guide and influence other Bermudians to become chefs."
The event will be held on Sunday, March 15, 2015 at Fourways Inn. The dress code is smart casual, and tickets are $70 per person, with patron's ticket priced at $100 per person.
Tickets will go on sale by the middle of January. For more information, please see the event's Facebook page.
Update Jan 21, 8.30am: Tickets are now available for purchase at Fourways Inn or by contacting Mr. Walker-Williams directly.

Read More About
Category: All, Entertainment, News