Members of the Electricity Supply Trade Union [ESTU] were asked to join Bermuda Trade Union Congress [BTUC] members "as a sign of solidarity," and workers have answered the call, arriving at Union Square this morning [Jan 28], as the dispute between the BTUC and Government enters the third day.
A post on the ESTU's Facebook page early this morning said, "Dear members, please meet in the BELCO parking lot right now. We will be marching to union square as a sign of solidarity. We are in this together."
For our live blog covering the BTUC/Govt dispute click here, and for all our coverage of the matter click here.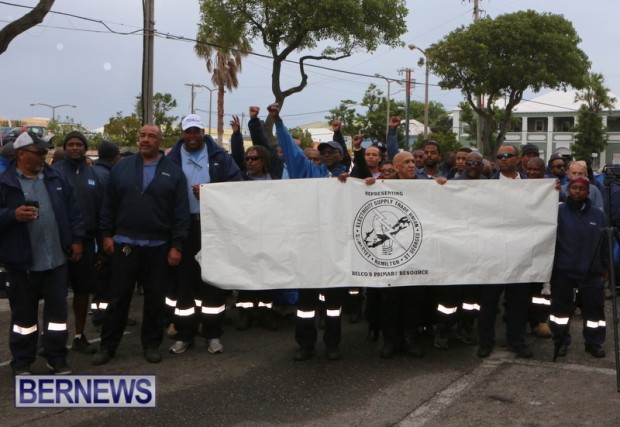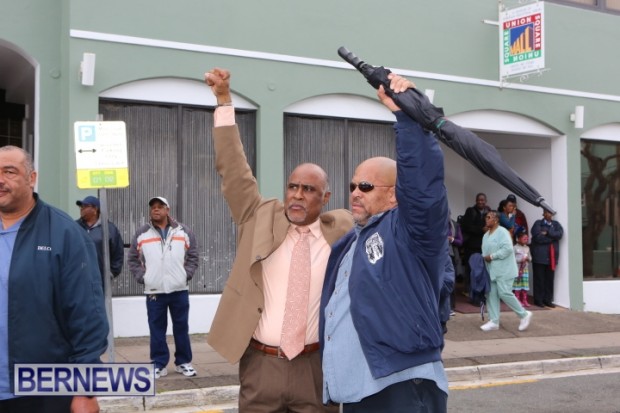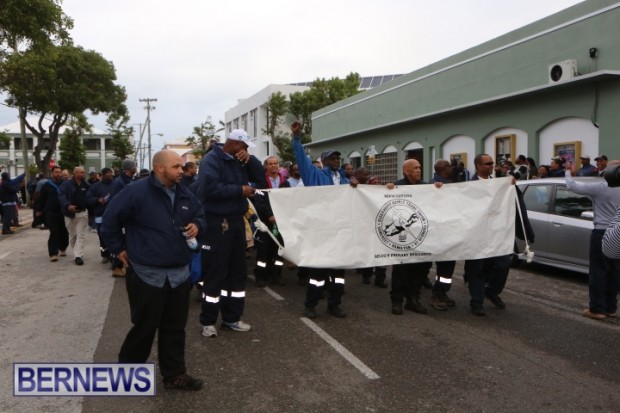 Read More About