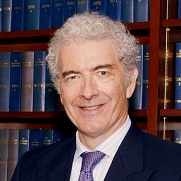 [Updated] Following the walkout by lawyers at today's [Jan 23] special sitting of the Supreme Court, Governor George Ferguson reiterated his support for Director of Public Prosecutions Rory Field.
The Governor announced earlier this month that Mr Field has been re-appointed as Director of Public Prosecutions [DPP], with the extension set to run until the end of 2016. Mr. Field — a non-Bermudian — has held the position for over seven years, having formally taken over the role in 2007.
Following his re-appointment, a Cabinet Office spokesperson said, "After expressing every intention to appoint a Bermudian DPP in 2007, 2010 and 2013, it is most unfortunate that the process adopted by Government House appears unable to make those intentions a reality
The Cabinet Office confirmed that the Premier had "strongly expressed" his concern to the Governor, and that he would once again raise the matter with the UK Minister responsible for the Overseas Territories.
Shadow Attorney-General Michael Scott also raised objections, saying:  "The reappointment of Rory Field is a slap in the face to not just the qualified, capable Bermudians who have been overlooked, but to everyone who believes that Bermudians should come first in jobs and opportunities in our own country.
Mr Scott added, "The PLP's position is clear. There has been a lack of openness, accountability and transparency in this process and there must be justification by the Governor why qualified Bermudians are being denied the opportunity to fill this post."
In response to today's action at the Supreme Court, Governor George Ferguson said, "I firmly support the Director of Public Prosecutions, Mr Rory Field, as he begins two further years in the role. He and his able team in the Department have achieved and continue to achieve impressive results.
"As he set out at today's special sitting of the Court, the Department's record is excellent at home, respected internationally, and not least Bermudians throughout the Department have steadily achieved increasing seniority under his leadership. I wish him and his team well."
Update: Photo of the lawyers outside Court today after the sitting concluded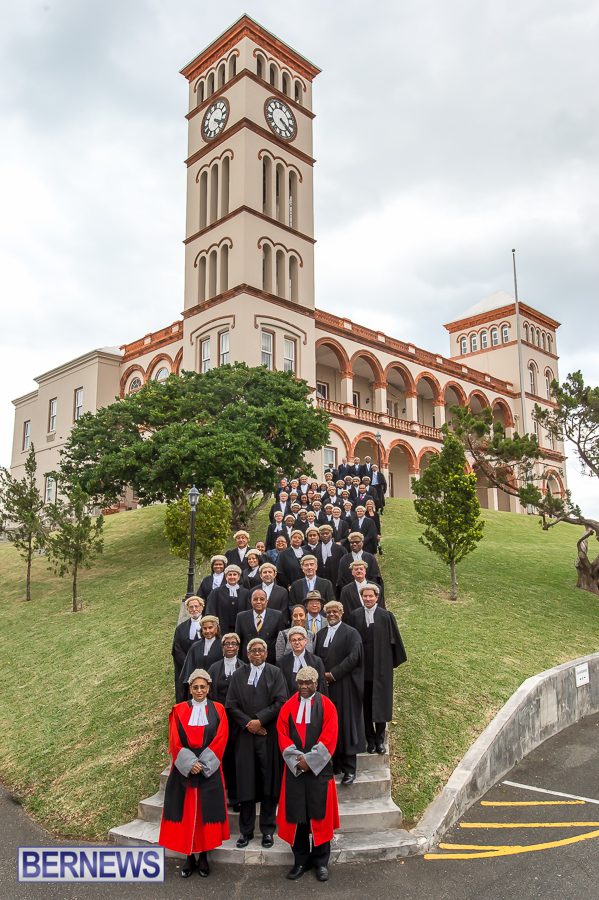 Update: Justin Williams, the President of the Bermuda Bar Association, said: "Whilst it has been suggested that it was a walkout, I am not sure if that is correct as one of the most ardent critics of Mr. Field, Michael Scott MP, stayed to hear the DPP give his speech on the developments in that department in 2014. Counsel who are not addressing the Court are free to leave the courtroom as and when they please.''
Read More About