Local physique competitor Hafid James is featured in the January 2015 issue of the Barbados-based Retro-fit magazine, which showcases Caribbean physiques and the personalities behind them.
The 8-page feature on Mr James includes images by Tekoa Photography, and an in-depth interview covering why he started competing in men's physique, how he maintains his fitness during the off season, his favourite and least favourite body part to train and much more.
You can read the e-magazine here online, and to skip right to the section featuring Mr. James go to page 80.
Screenshots from the magazine showing the feature on Mr. James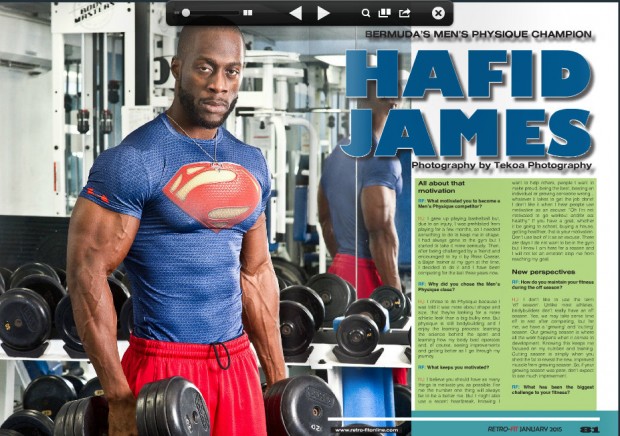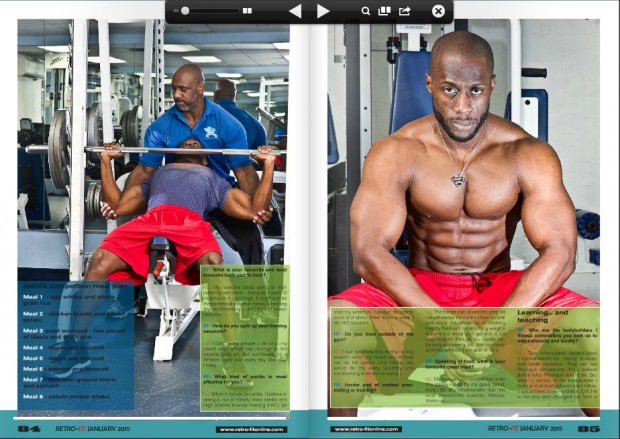 Read More About