Hafid James, a local bodybuilder and personal trainer that represents Grenada when he competes internationally, has just returned from that country, where he was promoting health, fitness, and their national bodybuilding competition on November 19,
Mr. James has placed top three or higher in his last few international competitions, becoming the first Caribbean athlete to win the Men's Physique category at the Arnold Classic in Ohio.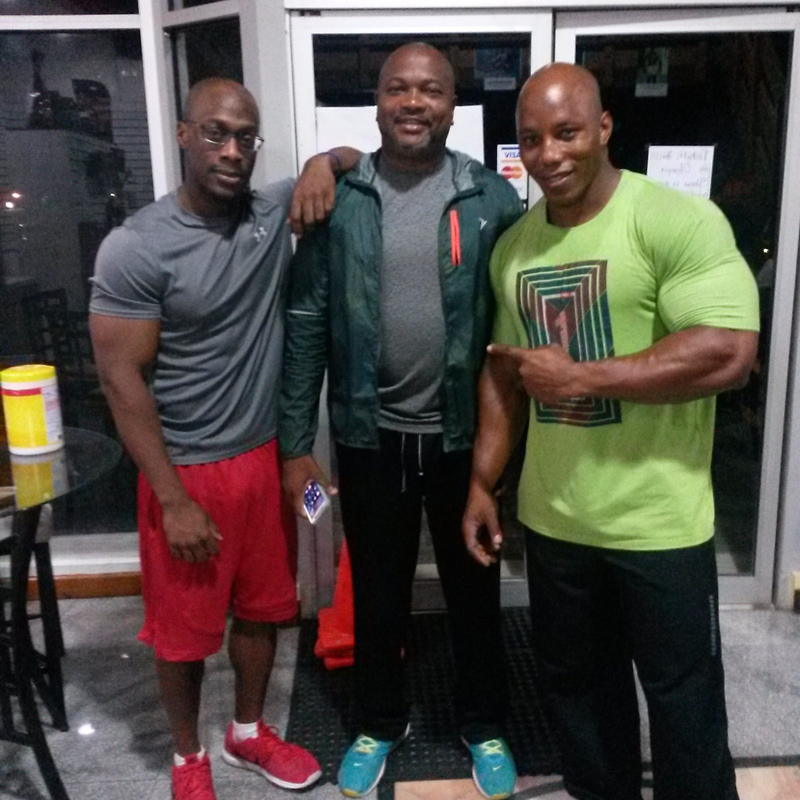 "It was truly an amazing trip; just the fact that I was invited by Grenada's Prime Minister Dr. the Right Honourable Keith Mitchell and the President of the Grenada Amateur Bodybuilding Federation Mr. Cecil Mitchell," he said.
"This was an honour all unto itself. I told Mr. Cecil Mitchell I wanted to give back to Grenada as much as I could. If it was not for Grenada, the achievements I made this year wouldn't have been possible," he added.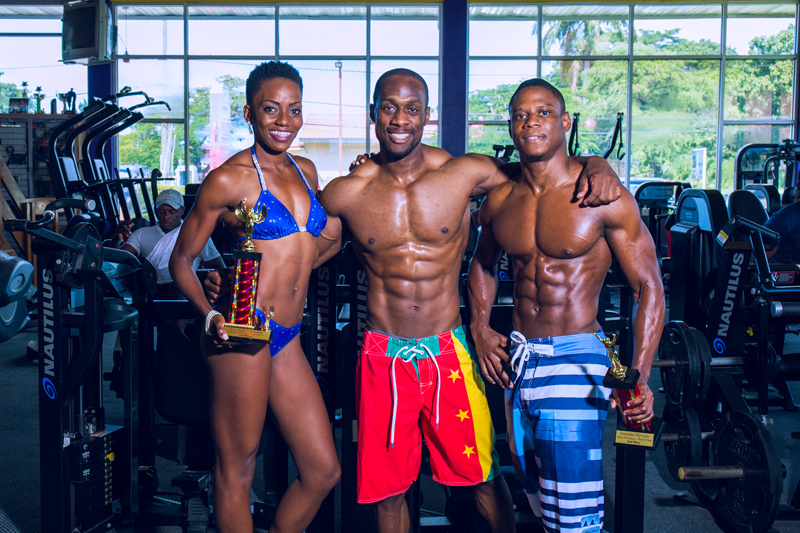 While there, Mr. James kept quite busy as he was invited on radio and talk shows.
"One of the best visits I made was on POWER 95.1 with Aruna, she asked me to return to her Ladies Room segment, and it had nothing to do with fitness. It was more about love, relationship advice and etc. but it was a really enjoyable moment," stated Mr. James.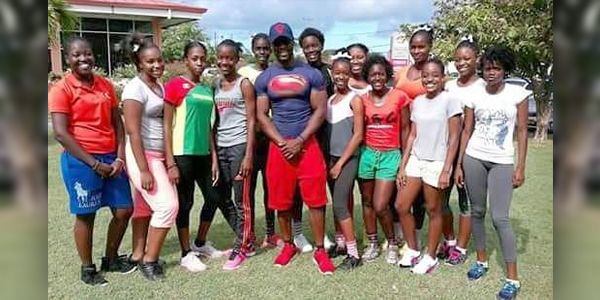 Mr. James also visited schools to talk about the importance of nutrition and health. Some schools decided to come to the Fit for Life Gym, owned by Cecil Mitchell, to talk about nutrition and training.
November is World Diabetes Month and the bodybuilding federation teamed up with the Diabetes Association and Mr. James gave a speech on Training and Diabetes Prevention.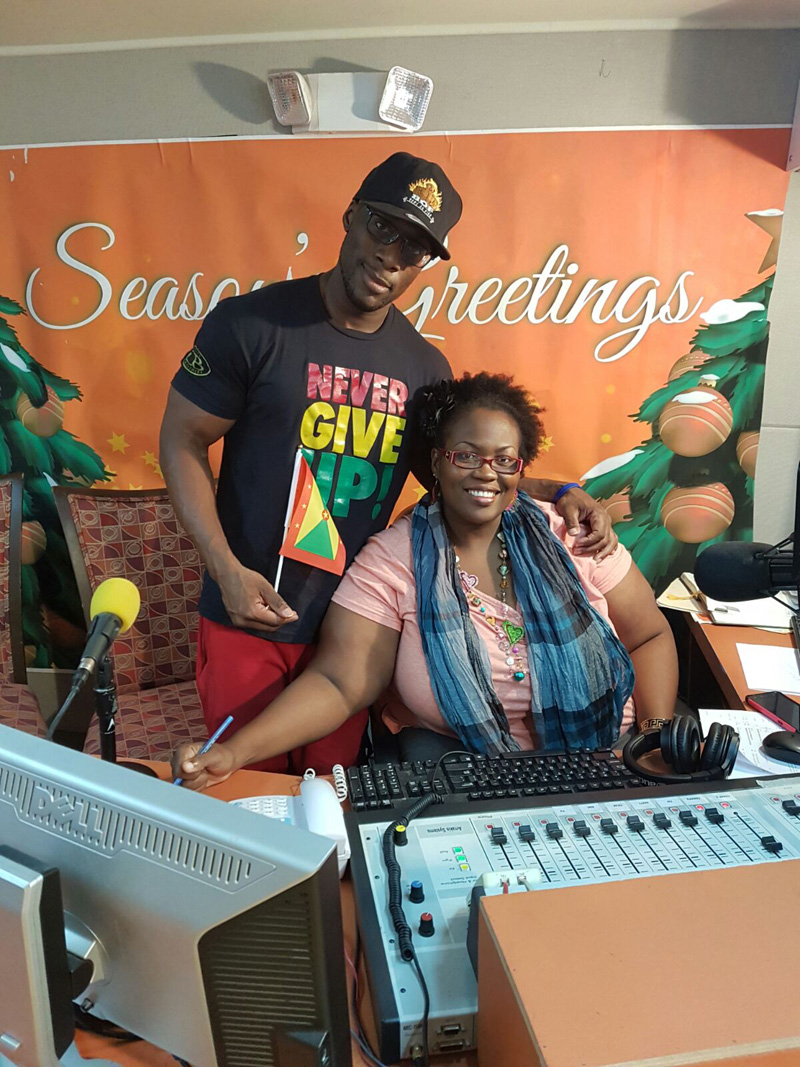 Mr. James also took part in seminaries on bodybuilding and assisted IFBB Pro Vonne Francis with daily posing session leading up to their competition."
Mr. James said, "It was a crazy two weeks of work and travelling but it felt so good to be able to give back, educate and inspire the future bodybuilders as well as athletes."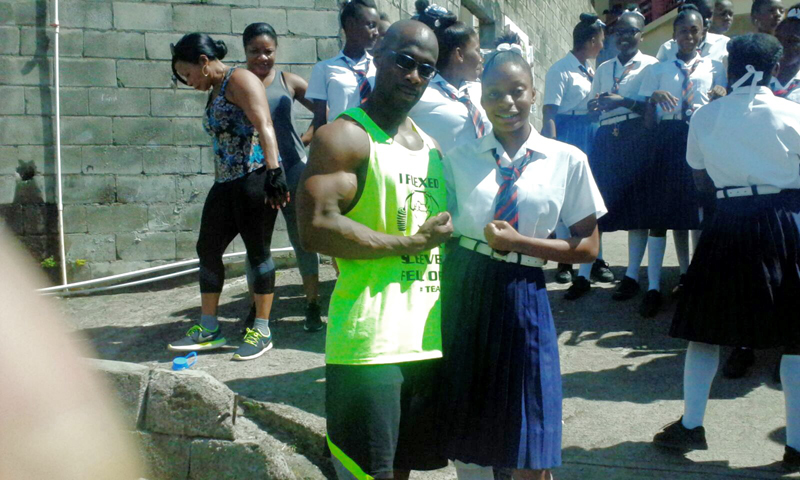 On meeting Grenada's Prime Minister, Mr. James said, "For him to make time to met with me to congratulate me on my success and to tell me he's proud of how I've represented his country thus far. It was just a pleasure and honour."
Another highlight was their National Bodyvuilding Competition, where Mr James guest posed, and also had a client he's been working with go from fourth place last year to second place this year.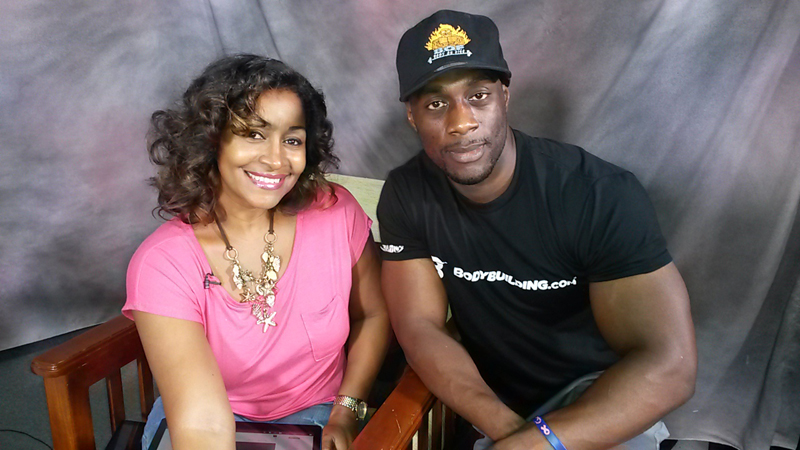 "I am very proud of my client Shakeem, his physique changed greatly over the year," Mr. James said.
"I have to give a special shout out to two athletes I met while I was out there, a Raquel Welsh and Trisha Clarke. I tried not to interfere with anyone's peak week, but I saw these two and just had to help a little more than planned.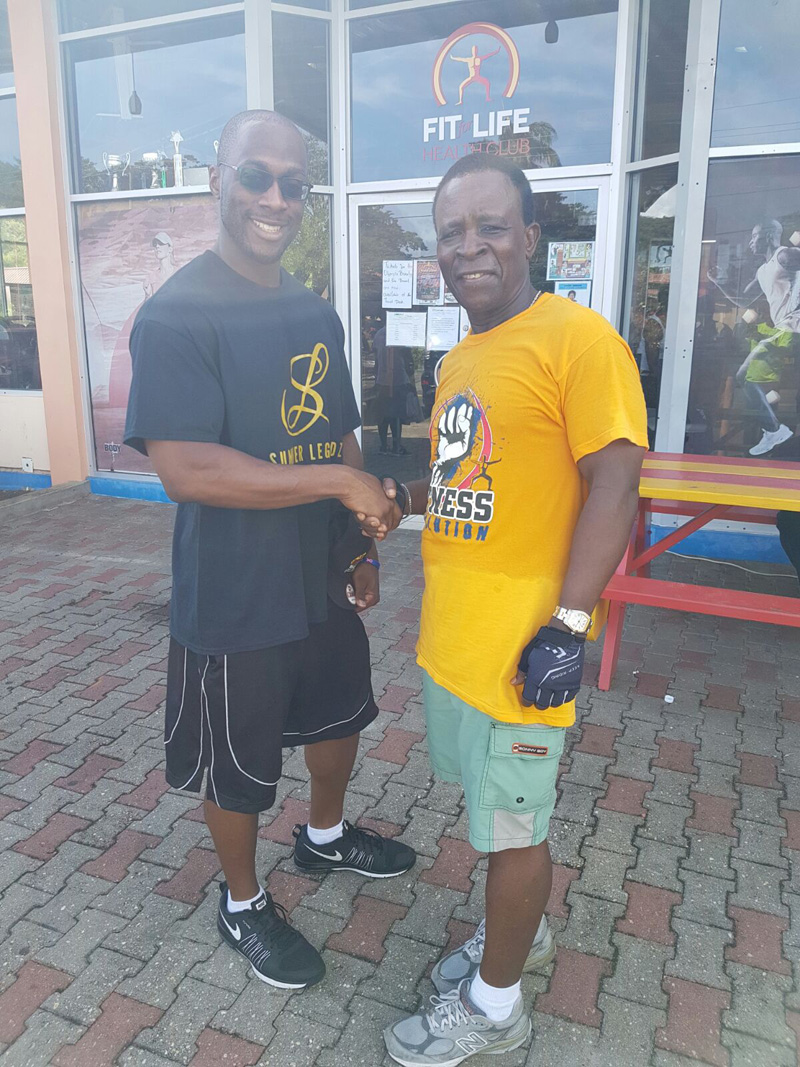 "Raquel was resistant to doing Bikini Fitness, but once she freed up she did an amazing job and took home 1st place. Trisha is a 16-year-old student who wants to become a figure athlete but did bikini until she puts on the needed muscle. She came 2nd place in her first bikini competition and if she stays the course….world watch out."
Mr James also thanked Mr. Cecil Mitchell, Grenada's National Lottery Authority and the Prime Minister for flying him up and giving him a chance to give back, and also thanked his coach Carmichael Bryan for being a positive mentor and all his local clients for being understanding.

Read More About