A new company has launched an eco-friendly nail polish brand that promises to have "shades of Bermuda at your fingertips," with the final product offering colours and names that reflect "everything unique and brilliant about Bermuda," according to the company's owner.
Crystal Jones, the founder and managing director of Liquid Bermuda, said, "In our short history, Liquid Bermuda [LB] is fast becoming known for stunning nail lacquers and shade names inspired by our home base in the beautiful islands of Bermuda.
"In a highly anticipated product launch, LB created a collection of nail colors which can be delivered straight to your door.
"Now you can stock up on your must-have LB nail colors, which are long-lasting, go on smooth, and come in a dazzling array of 12 shades to suit your every mood and style. LB has arrived with shades of Bermuda at your fingertips."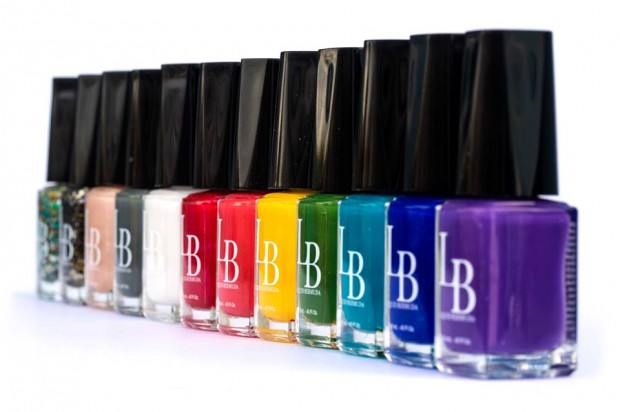 "My daughter Hannah was my inspiration for the concept of LB polish," Ms. Jones added.  "I've been a stay-at-home mom for a number of years, which has given me time and opportunity to explore my creativity. Generally, this came in the form of cooking, gardening, and home decorating, which I just love to do.
"As my daughter is older and more self-sufficient, I thought now would be a good time to re-enter the business world, but with my very own concept. I had been discussing different business ideas for some time with my family. One Sunday afternoon while painting our nails, my daughter said to me, "Mommy, why don't you start your own nail polish line?"
"I paused, looked at her and said, "what a great idea."
"For several-months I conducted market research and established a business plan. I met with potential investors, suppliers, local graphic artists, local web developers, and small business owners. I had to find the right partners and suppliers. Importantly, I also wanted to position my brand to represent my island home."

"So far, sales have exceeded my expectations," added Ms. Jones. "I want women to feel and look glamourous and sophisticated when they use LB polish.
"I want the whole customer experience to be a fabulous one, from the moment they contact us, to the product being delivered. When you wear LB Pink Sand, I want you to think about our beautiful pink sand beaches, or the mysterious Bermuda Triangle.
"I want our shade names to reflect everything unique and brilliant about Bermuda. Here at Liquid Bermuda we are always looking for inspiration for new colors. We will be introducing a Spring and Summer Collection soon."
Liquid Bermuda polish, priced at $15, can be purchased by email at liquidbermuda@gmail.com, and for more information about the polish line you can contact them via the Liquid Bermuda Facebook page, on Instagram, Twitter or call 704-2500.

Read More About
Category: All, Business, Entertainment, News, Style & Beauty