Felica DeRoza, the owner and creator of Butterfli Natural Skin Cremes and Soaps, is enjoying success with her beauty products, which utilize local ingredients, with goat's milk, aloe vera, and loquats among the natural local ingredients incorporated in the line.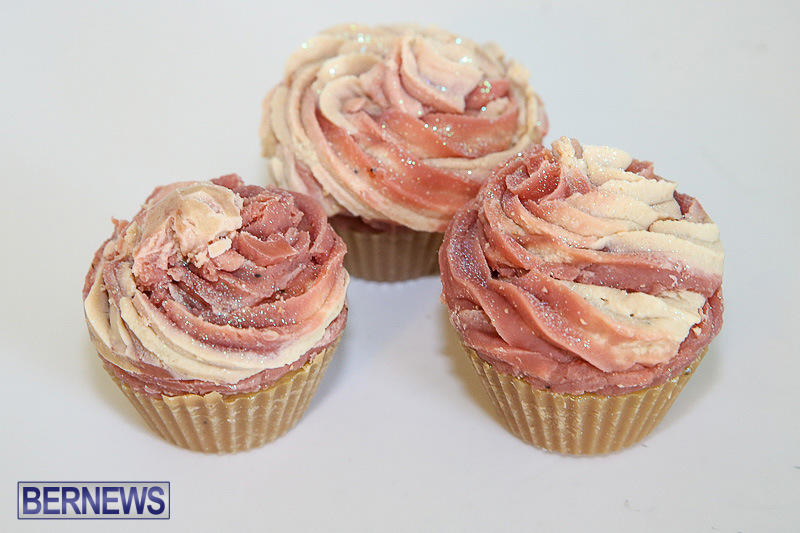 When asked how long she has been making and selling products, Ms. DeRoza told Bernews, "I started making products for myself in April of 2013. I developed eczema as a child, and the less ingredients in a product the better it worked for my skin, I had less breakouts.
"As a massage therapist, natural oils are always on hand, and I decided to start with a shea butter base and then revamped it to a lighter, silkier crème. Once I started to consistently use the skin creme, people noticed, wanted to know what I used, and if I sold the product.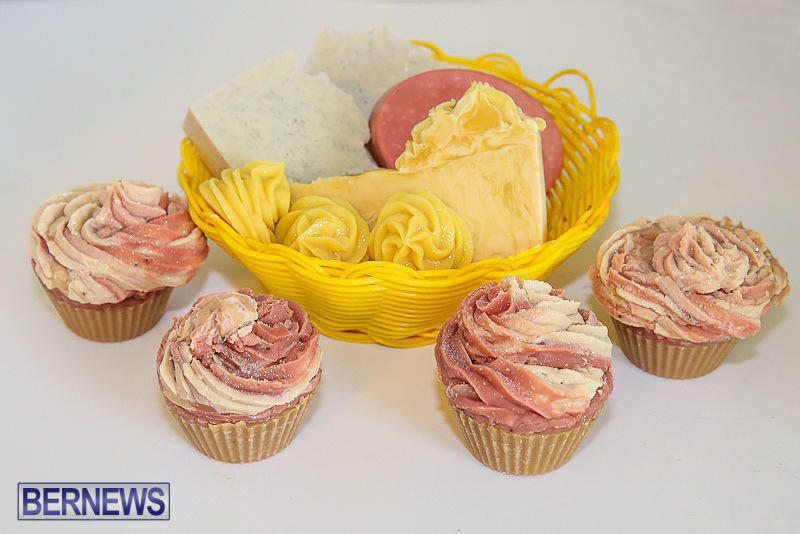 "From there Butterfli was born, and then, customers were asking for more products. I used natural soaps and started the journey of soap making in August 2015."
When asked what local ingredients she uses, Ms. DeRoza said, "I researched different soap making processes and base recipes.
"Once I settled on the cold process method, I decided to incorporate local natural ingredients that also are beneficial to the skin, containing vitamins, minerals, anti-bacterial properties and more.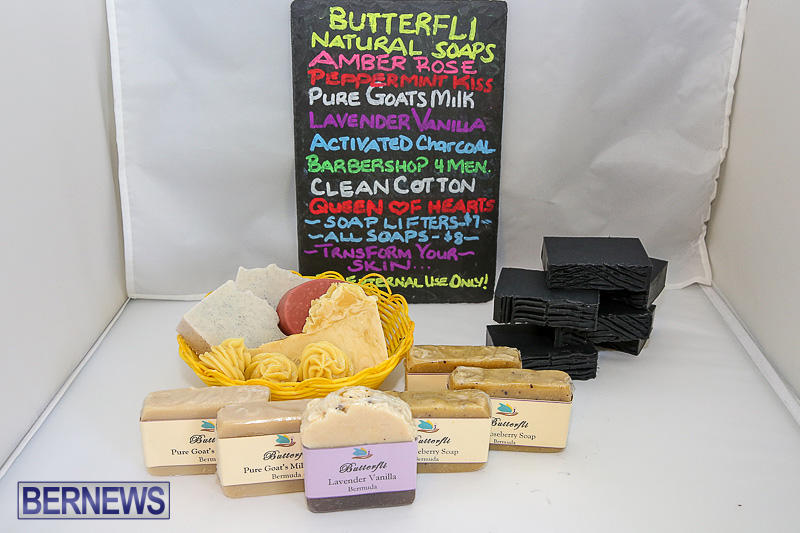 "These include goat's milk, aloe vera, loquats, prickly pear, and gooseberries. Family and friends keep me stocked with ingredients. Goats are more plentiful than I knew, aloe is everywhere, and the Railway Trail is great for loquat hunting when in season.
"I'm very thankful to my Uncle Dennis, who does most of the foraging. I need it, he finds it, cleans it, and bottles it," she added.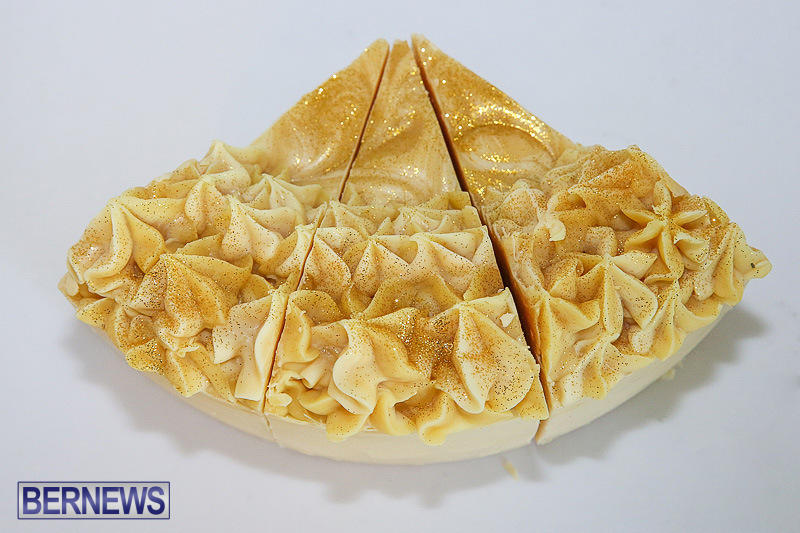 "A variety of other soap bases are used such as coconut milk, water, and teas. These bases are then combined with sodium hydroxide and natural, nourishing oils.
Ms DeRoza explained that sodium hydroxide [lye] is necessary for saponification of the fatty acids in the oils and liquid thus turning them into soap. "No lye – no soap, it's detergent," she said. "Once saponification is completed, there is no lye left in the soap after curing."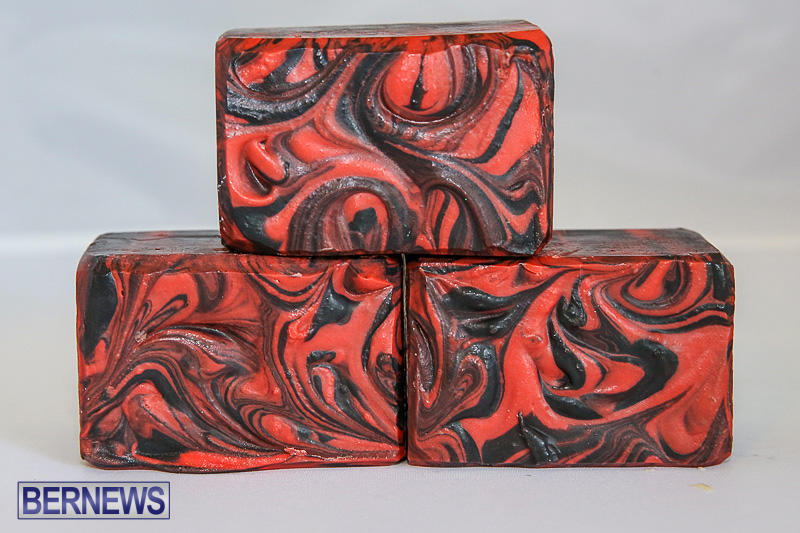 "Butterfli Skin Crème is available unscented, or a choice of Coco Dream, Pieris, Sweet P, and Yacht Club for Men," she added.
"New Butterfli soaps are added weekly. The more popular soaps are Pure Goat's Milk, Activated Charcoal, Oatmeal and Honey – loquats included when in season, Aloe, Gooseberry, Baby Shower, and Clean Cotton; which is coconut milk based.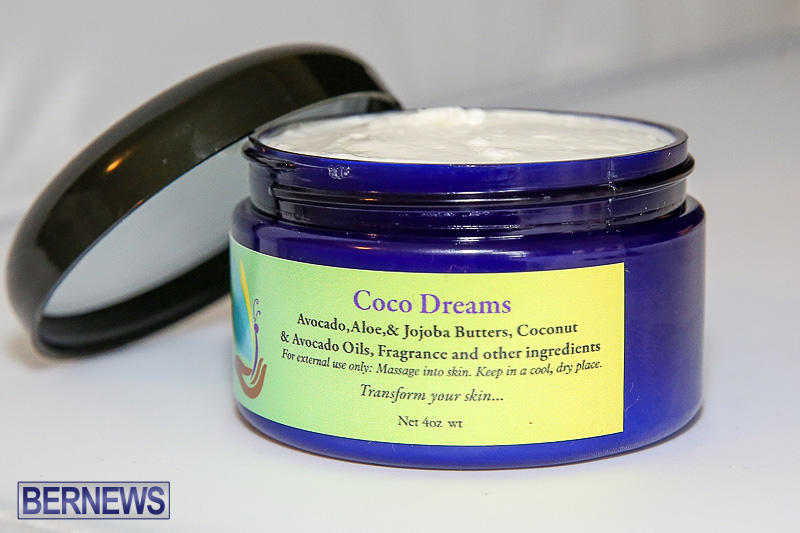 She also offers a variety in rotation including Lavender, Amber Rose, Barbershop, Dragon's Blood, and more.
When asked about the available varieties, Ms. DeRoza said, "Soap batches can be customized by ingredients, colours, additives, and fragrances, soap cakes and/or cupcakes, and are great gifts for wedding favours, parties, and baby showers."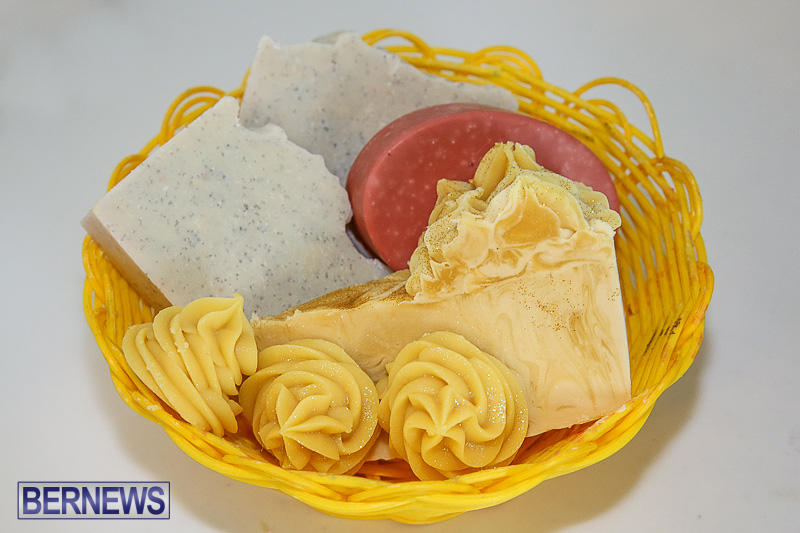 Butterfli is currently sold at Love My Hair Salon in the Cedarparkade Building, Windy Bank Farmers Market in Devonshire, will be available at The Black Collective Market on Front Street; and you can also call for orders.
For more information, please visit the FRD Essentials website and Facebook page.

Read More About
Category: All, Business, Entertainment, News, Style & Beauty