A total of 115 new soldiers started the Bermuda Regiment Recruit Camp today [Jan 11], with the Regiment saying the 60-plus volunteers was a new record for the Regiment, and that almost two-thirds of the volunteers were women.
Conscript Andre Lambe, a keen boxer, said he was fighting fit after two weeks at a boxing training camp in Florida. Private Lambe, 19, from Smith's, added: "It's real fine – most of my friends are in here anyway. I'm looking forward to the team exercises and the running."
And Pte Lambe, who works for Arnold's Discount Warehouse in Pembroke, said: "I usually wake up really early anyway, so that won't be a problem for me."
Fellow 9 Platoon soldier and volunteer Leeann Medeiros, of Warwick, added: "The Regiment seemed like fun – it's a good workout."
Pte Medeiros, 22, a pastry chef at Cambridge Beaches, said: "The way the economy is, I want the extra money too and I'm looking forward to all the training."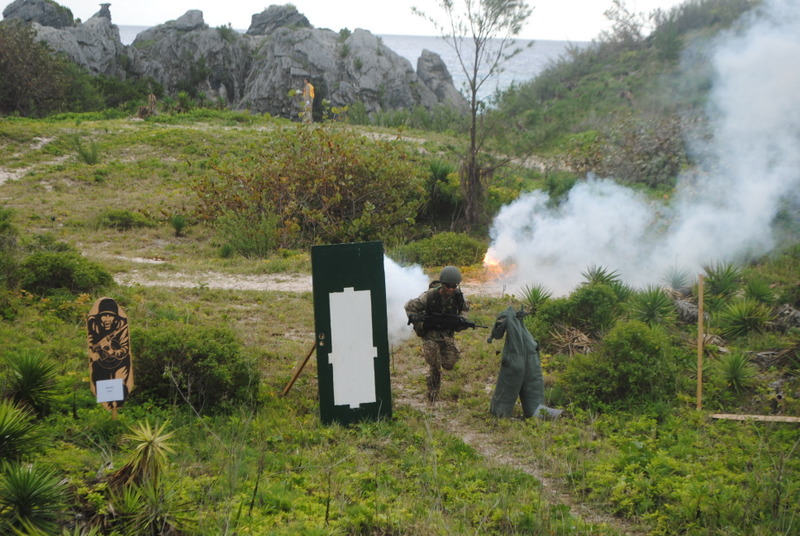 Pte Opal Knight-Hayward, 31, a nursing aide from Hamilton Parish, added: "I joined for more challenges, the discipline and to accomplish something else in my life. I'm excited at the prospect rather than nervous."
Veteran Recruit Camp Corporal Jordan DeSilva, who will steer a platoon through training, said: "After you do more than one, it's just another day at work to me. But it's always nice to see the recruits look so enthusiastic. It's going to be a good two weeks."
The 24-year-old electrician added: "We have a very large number of volunteers this year and I think that could make a difference in terms of performance because they are here to work.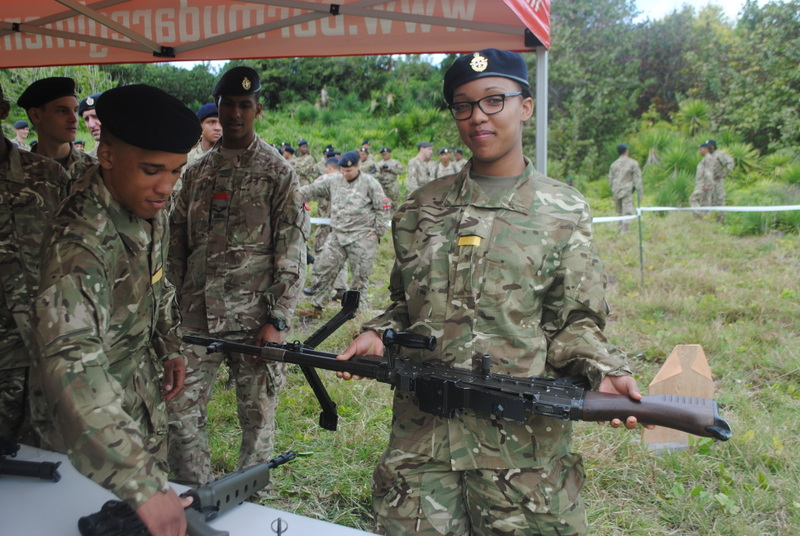 "Volunteers are already in the mindset of what they want to do and hopefully they will lift up some of those who might be less enthusiastic at first."
Lieutenant Gordon Emmerson, who will lead 8 Platoon through the two week camp said: "I'm here to provide all the leadership and guidance I can and show our newest soldiers the path they might want to take to get to where they want to go."
Lt Emmerson, a teacher in civilian life, added: "We're definitely pushing to win best platoon – we've got a good team of Corporals and the recruits are looking very fit and in the prime of their lives.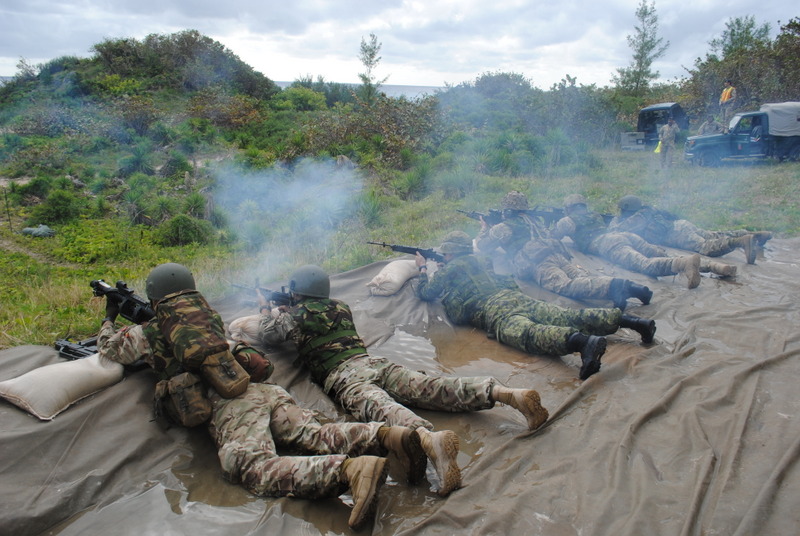 "I want them to enjoy it – it's been an extremely enjoyable time for me and given me seven years of a career I wouldn't trade out for anything."
Regiment Commanding Officer Lieutenant Colonel Michael Foster-Brown said that one of his key priorities was making sure service in the Regiment was worthwhile, fun and fulfilling.
He added: "These recruits are the golden generation – they're joining during our golden anniversary and later on they will be involved with some of the major celebrations we will be having this year."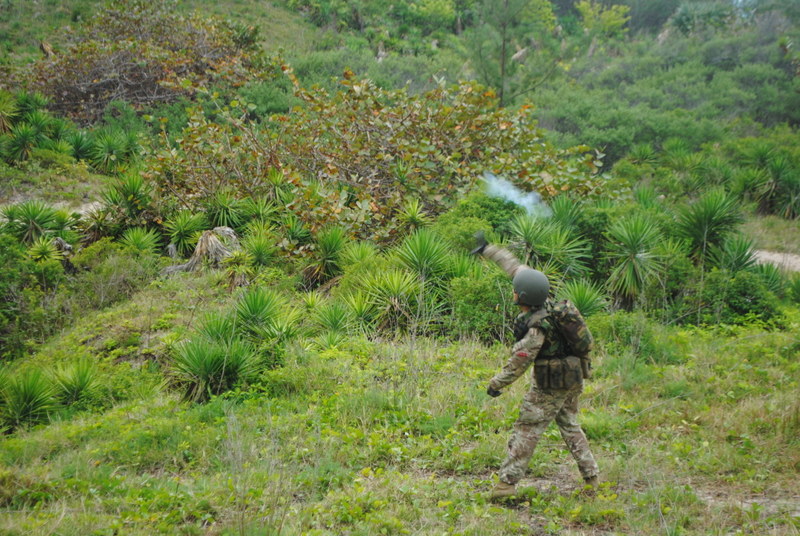 Among the events will be two Freedom parades, the presentation of new colours, a thanksgiving service and an international Tattoo.
Lt Col Foster-Brown said the 60-plus volunteers – a new record for the Regiment – was above the target figure of 40 and that almost two-thirds of the volunteers were women.
He added: "It will be the traditional programme of helping people make the transition to the military, including drill and fieldcraft. There is an emphasis on teamwork, basic skills and rewarding training.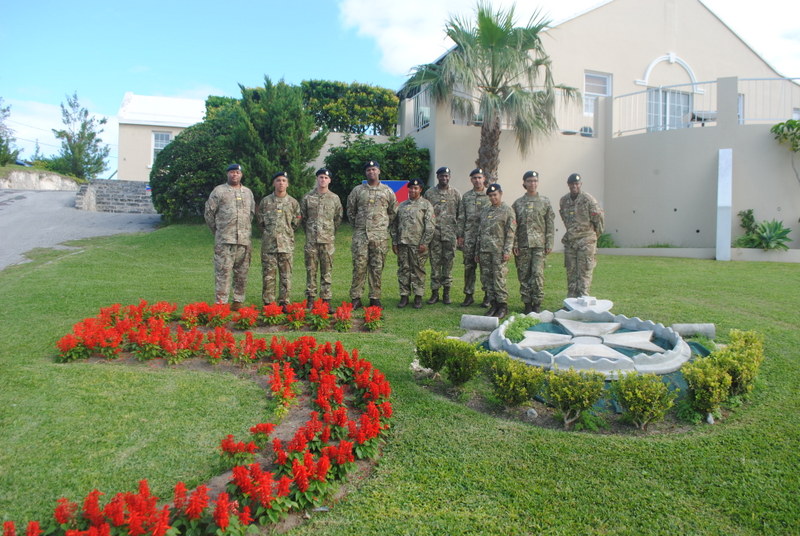 "We want to make sure people enjoy what they're doing. It's going to be demanding – they would expect nothing less and there will be long hours as we make the most of the two weeks – but we try to unleash the fun aspect as well.
"Our aim is to build up the recruits, see them succeed and welcome them into the Regiment family. After the successful video blog last year, we intend to repeat it so families can follow progress and it will be available via our website."
Read More About