PwC Bermuda has released a Budget Highlight sheet, breaking down the major points of the 2015/2016 budget and providing a general summary, along with a focus on revenue, debt, growth, and expenditure.
Tom Miller, Managing Director of PwC, said, "The Minister made his case for the threat to our financial independence, as deficits swell our national debt.
"We will all bear the increased taxes needed to reduce the deficit as cost reductions have not met their goals
and are not going to be sufficient on their own."
View all our coverage of the 2015 Budget here and our live blog here.
PwC Bermuda's Budget Highlights sheet is below; click to enlarge or click here for PDF version: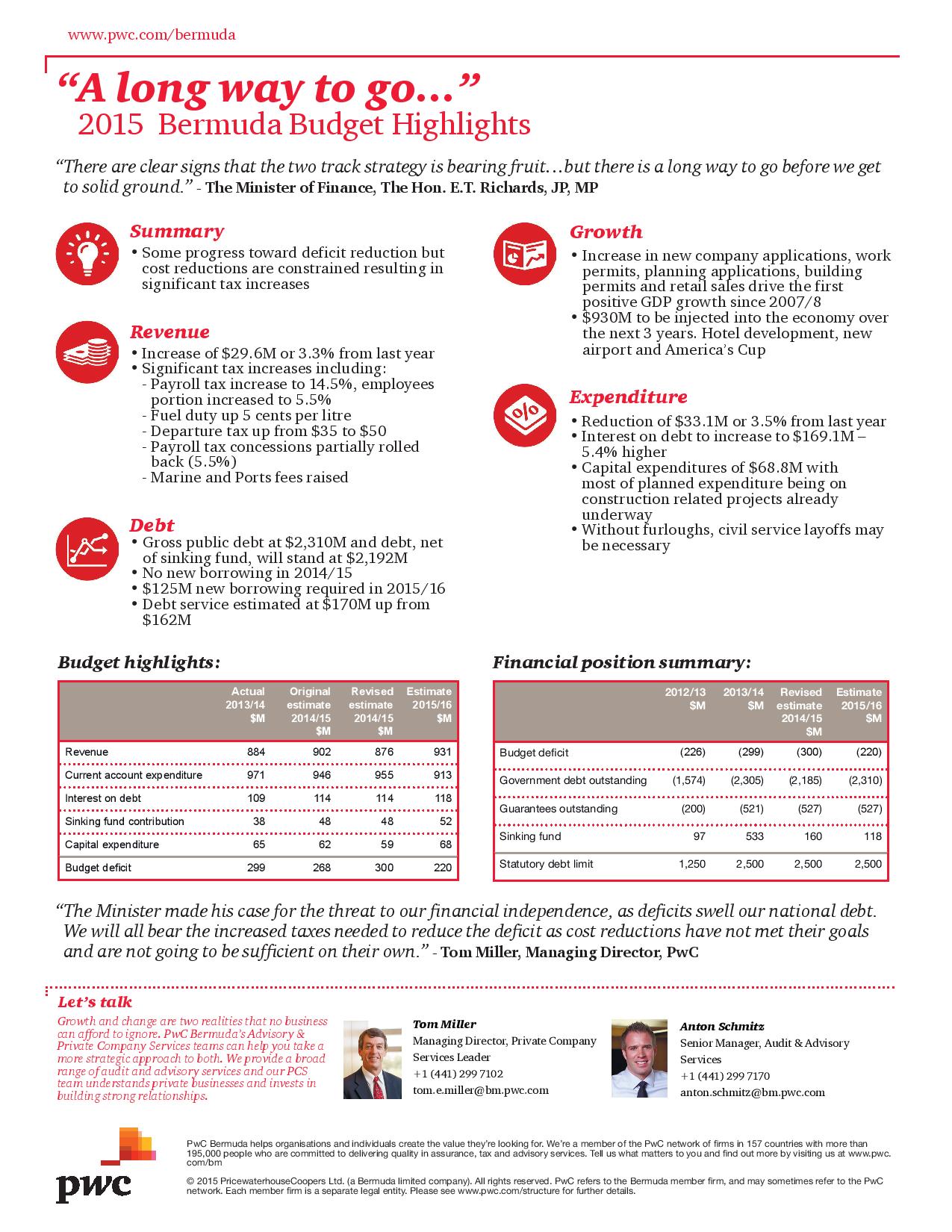 Read More About