Telford Industries, in conjunction with The Bermuda Pacers Track Club, is getting set to present the 20th Telford Electric Magic Mile, celebrating 20 years of junior running on Saturday, February 28, 2015 at the National Sports Centre, with Saturday, March 7 serving as a rain date.
The deadline for entry was Saturday, February 21, 2015.
Last year's event saw many exciting battles for the finish line as parents, family and friends crowded into the bleachers and around the field to witness the action on the track. Close to 30 races were held over the course of the afternoon, with an untold number of volunteers assisting to make the event a success.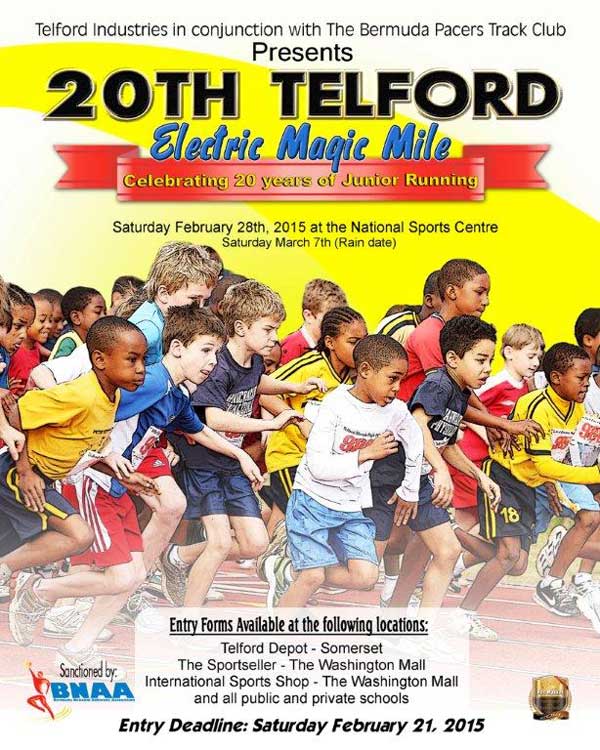 Read More About