Minister of Education Wayne Scott attended a special celebration in honour Warwick Preschool teacher Ms Linnal Simons and parent volunteer, Ms Shamir Gordon, to recognize their heroic efforts to lead students safely from the recent bus accident on East Broadway.
On March 11th, a bus crashed into parked cars and a utility pole outside of Great Things, resulting in eight people being injured and power being knocked out for 40 customers. Nine of those on the bus were Warwick Preschool students, who were returning to school following a visit to the National Gallery and Bermuda Society of Arts.
Minster Scott stated, "On behalf of the Ministry of Education, I wish to thank Ms. Linnal Simons and Ms. Shamir Gordon for the extraordinary care you demonstrated at the scene of the bus accident.
"We are grateful for the way in which you protected our children. I can safely say that our community breathed a sigh of relief knowing that the children were safe. Your courage and composure following the accident was truly heroic."
Minister Scott, Shamir Gordon, Linnal Simons, and Jennifer DeRosa Holder, Preschool Administrator with students K'mori Chamberlain, Azryel Moniz, Jayah Robinson Glasgow, Daelah Swan-Foggo, Che-Ryish Benjamin, Storm Cann Gordon, Angelo Burgess. Missing from photo: Daéori Johnston, Dymarr Dowling, Gyasi Tokunbo.
School Administrator Mrs. Jennifer Holder said, "Ms Simons and Ms Gordon are our Warwick Preschool heroes. They kept everyone safe and we appreciate them for caring for our students. At Warwick Preschool our motto is 'Children First'; Ms Simons and Ms Gordon exemplified what we believe and do every day —put our children first."
In response to the remarks, Ms Simons said, "I did what I had to do. I knew somehow and I was going to get the children off the bus safely. I thank God that we made it out of the crash safely."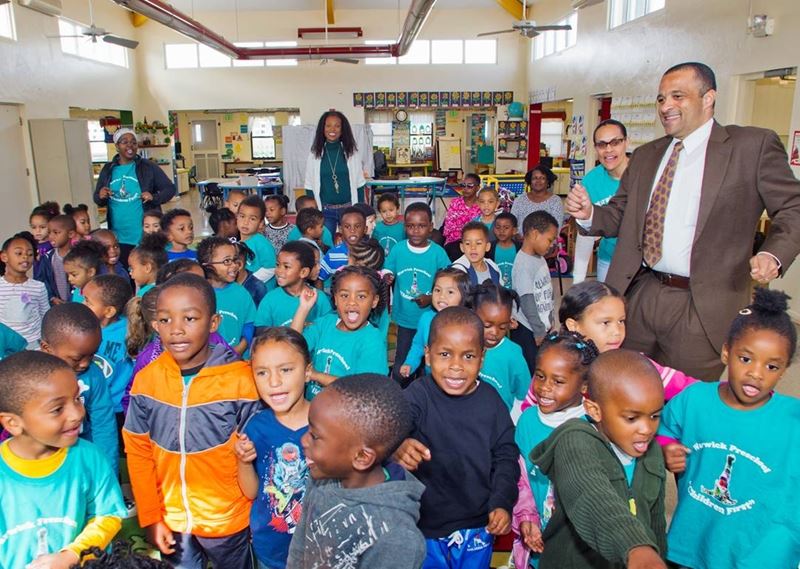 Ms. Simons added, "I wish to thank the public for their response and helping us get the children off the bus. There was a gentleman who stepped over live wires to assist with getting the children out through the bus window."
Ms. Shamir Gordon, whose daughter was on the bus added, "I handled it as if all the children were my own. I remained calm and didn't panic. I am extremely thankful to the Lord that no one was seriously injured and we made it out safely."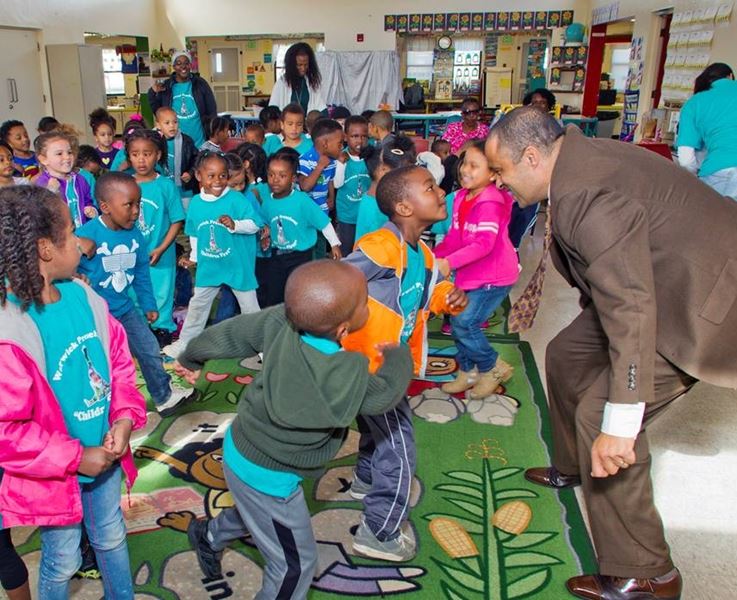 To show their appreciation for their assistance, Warwick Preschool presented RenaissanceRe and Rubis Gas Station employees with thank you cards.
Read More About