Footy Promotions is getting set to present a Futsal Coaches and Referee Session, along with a Futsal Learn and Play Session for children aged 11 to 16-years-old, both to be hosted by United States FIFA Certified Referee Shane Butler.
The Futsal Learn and Play Session will take place on April 10 at the Bermuda College from 6.45pm to 8.00pm, with free admission for all.
The Coaches and Referees session will take place on April 12 at the Bermuda College gymnasium from 10.00am to 12.00pm. It is open to all coaches, referees, and anyone interested in learning more about the game of futsal.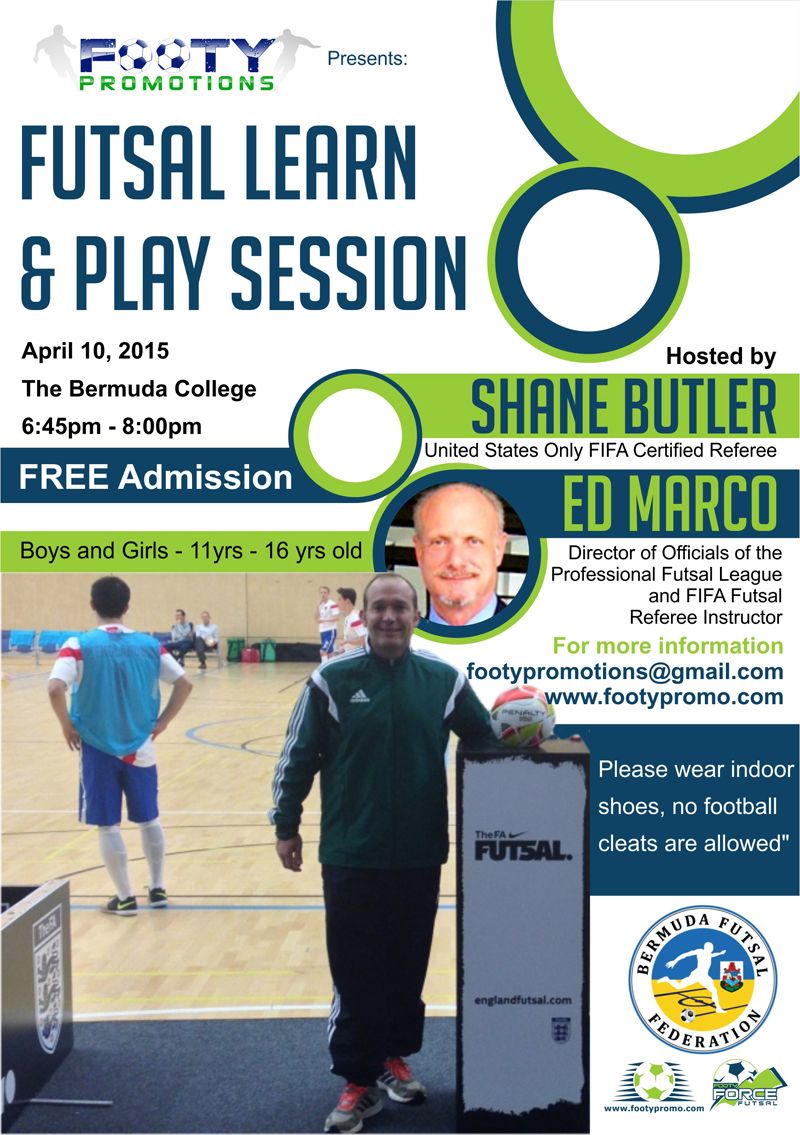 The session will cover topics including the game of futsal, futsal rules, and match analysis.
Mr. Butler said, "I'm very excited to come to Bermuda and help grow the sport of futsal."
Ed Marco, Director of Officials of the Professional Futsal League said, "The growth of Futsal in our Region has been amazing. To influence and help get Futsal off to the best start possible In Bermuda is an amazing challenge and opportunity."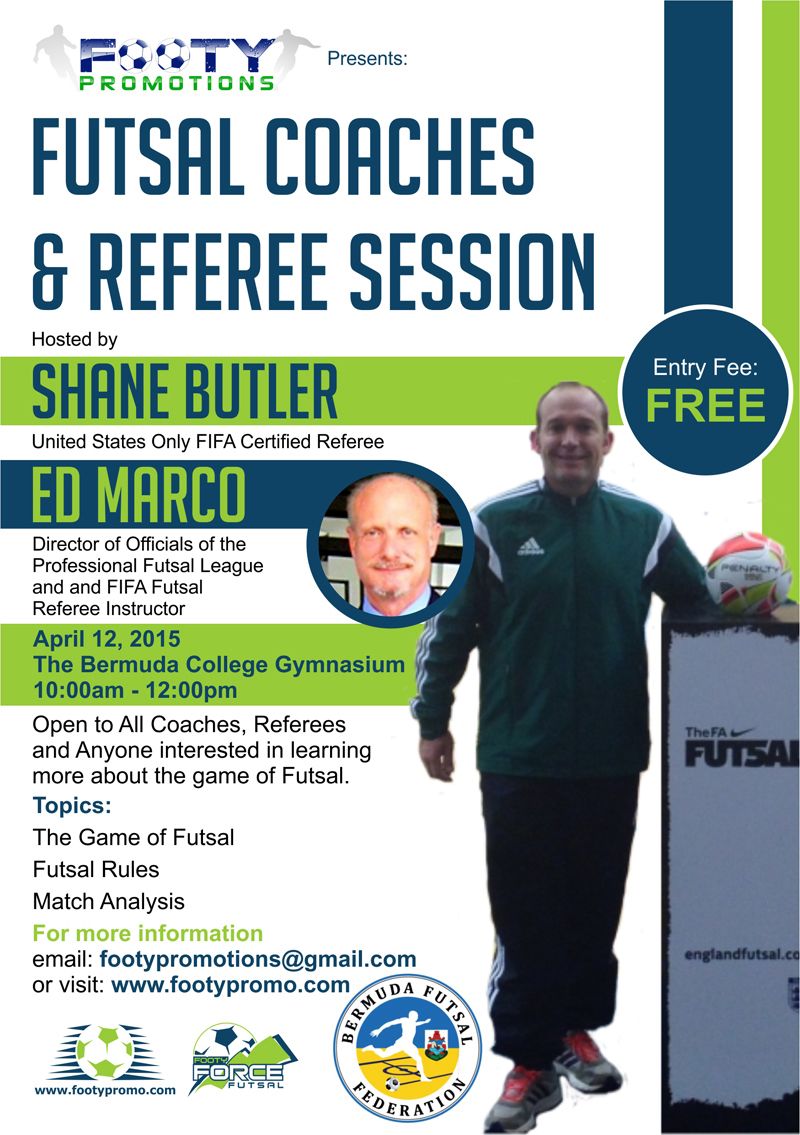 "I've been looking forward to this for a long time and can't wait to see the smiles and excitement on those we will meet and talk to."
For more information, email footypromotions@gmail.com or visit the website.
Read More About