The Oracle Team USA base was inaugurated in accordance with local custom during a roof wetting ceremony on Friday evening at Dockyard.
Team General Manager Grant Simmer said, "This roof wetting ceremony is a great milestone for Oracle Team USA and all of our partners in Bermuda. It is a celebration of five months of very hard work by all of the contractors and local workers here, who have put in the long hours to make this a reality."
Mr Simmer added, "I'd like to say thank you to all of you who have contributed to building our new home. The welcome we've received in Bermuda has been tremendous and what you have built here is exactly what we need so that we can start our work to prepare for the next America's Cup. Thank you for your hard work and your contribution to our team."
Nearly 40 local firms participated in the base construction, employing over 185 workers, the team said, adding that "the event was an opportunity to thank the workers who have worked to aggressive deadlines over the past five months in order to have the base finished on time."
The base has been completed just in time too – inside is the Oracle Team USA AC45S, which has been assembled this week.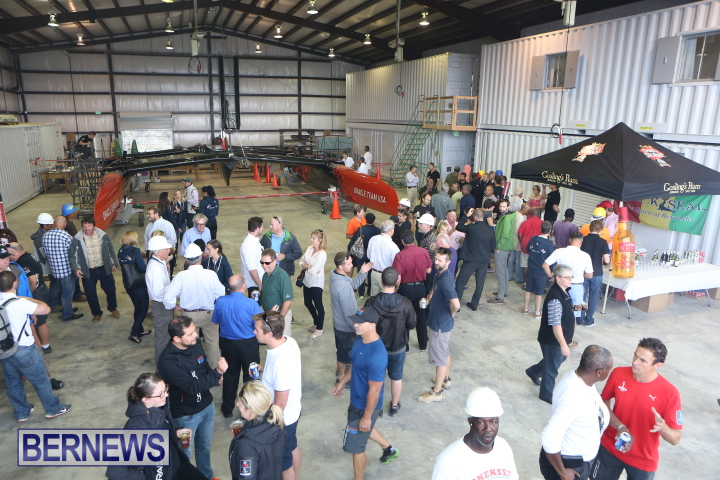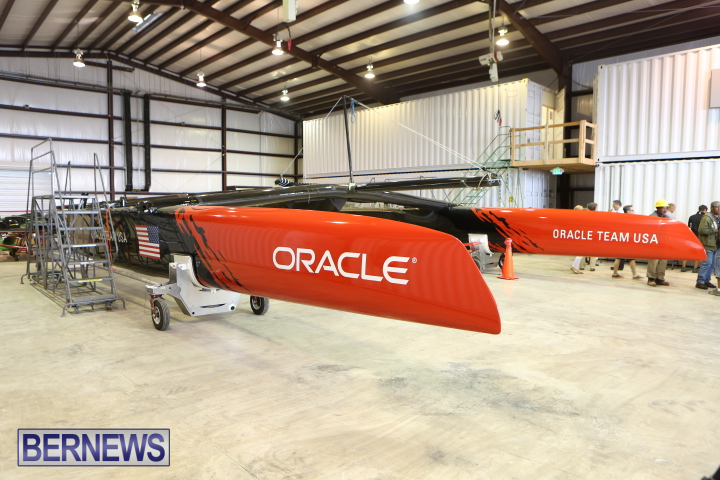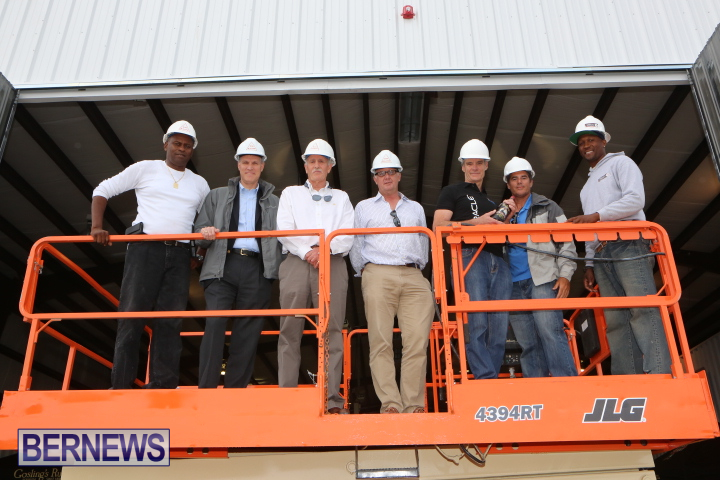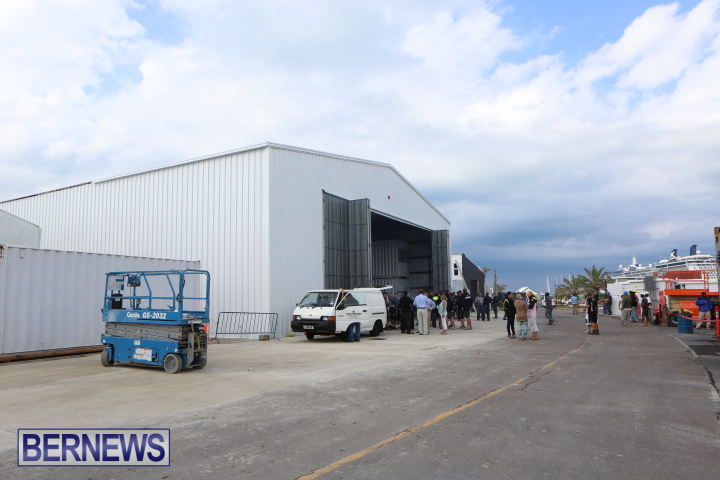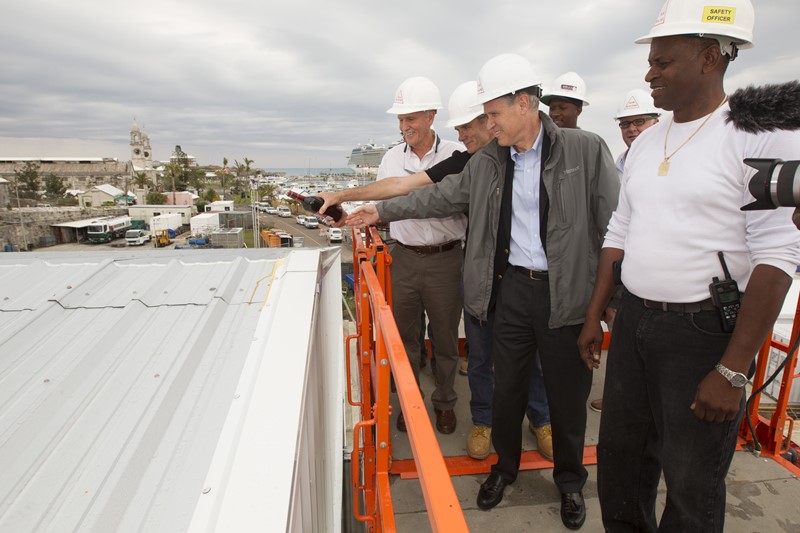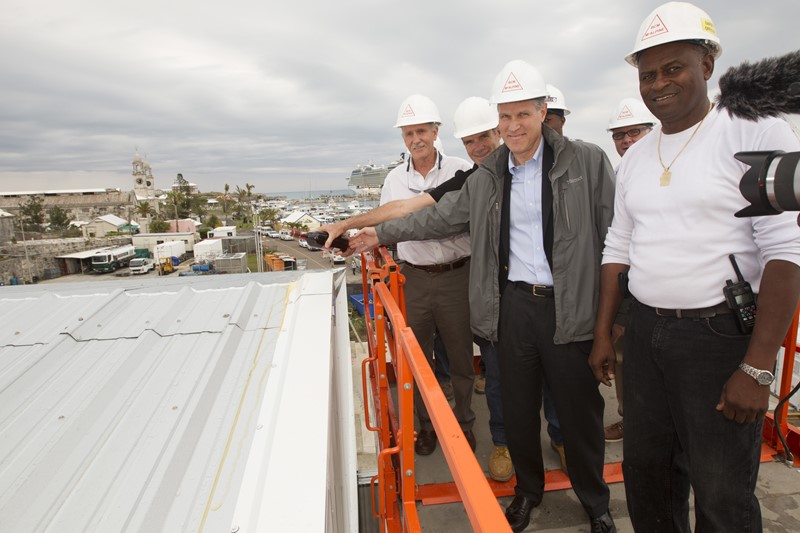 Read More About