A New York-based filmmaker has released a short documentary that explores the positive effect that well-known local greeter Johnny Barnes has on the island's children, with the film showing at the Bermuda Film Festival.
Director Rosanne Ma calls the film, titled Welcoming Arms, "a love letter to Bermuda about the effect of Johnny Barnes on the island's children."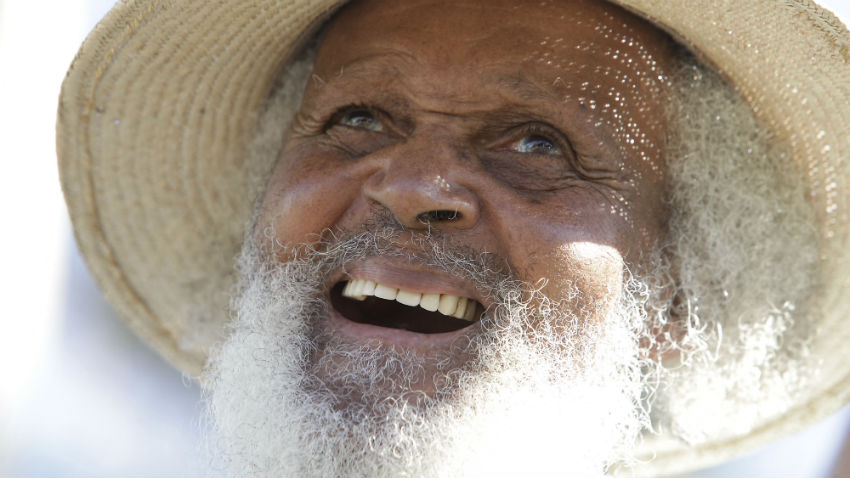 Welcoming Arms features its subject, Johnny Barnes, along with the music of local musician Live Wires and the artwork of Lisa Ann Rego, along with local children from the Hines, Kempes, Riley-Smith, Rose, Camara, Cabral, and Snelling families.
Official "Welcoming Arms" trailer:
The director said, "The phrase 'welcoming arms' refers to a style of staircases typical of Bermudian architecture where the curved shape of the walls flanking the stairs span out at the entrance to resemble outstretched arms.
"When I first got the opportunity to meet and observe Johnny, I was amazed how the only times he occasionally broke from his waving and shouting was to drink water.
"How can a man, let alone at his age, be in constant frenetic motion for six hours straight and not collapse? And why would he come back the next dawn to do it all over again?"
A virtual thank you card to Johnny from the children in Welcoming Arms:
"My first response: he must be crazy or a religious fanatic, much like the reaction of many Bermudians who first saw Johnny at the roundabout 31 years ago.
"In getting to know Johnny, it became clear that the reasoning behind his mad ritual is quite simple. It is his happiness. It is not a religious calling. It is not a purpose in life."
Johnny Barnes' response to the children's video:
"It is not a responsibility to the people. It is simply to bring himself joy.
"The children of Bermuda, without presumption, translate."
Read More About
Category: All, Entertainment, Films/Movies, News