The committed group of individuals who voluntarily organize the Bermuda Hospitals Board [BHB] has followed up on its success of last year in holding the second BHB Variety Show on April 11, raising $13,000 for the new acute care wing at KEMH.
The event featured a lineup of 20 different acts and strong ticket sales from the outset, with a fun-filled, family friendly event that topped last year's show by successfully exceeding their fundraising goal for the 'Why it Matters' campaign.
BHB CEO Venetta Symonds said, "The BHB Variety Show has undoubtedly been a success. It is a real pleasure to recognise the dedication our employees have to healthcare and to improving BHB's facilities.
"Our Telecommunications Supervisor Beverly Marshall had the idea to produce the show and rallied other members of staff to make it a reality for the second time."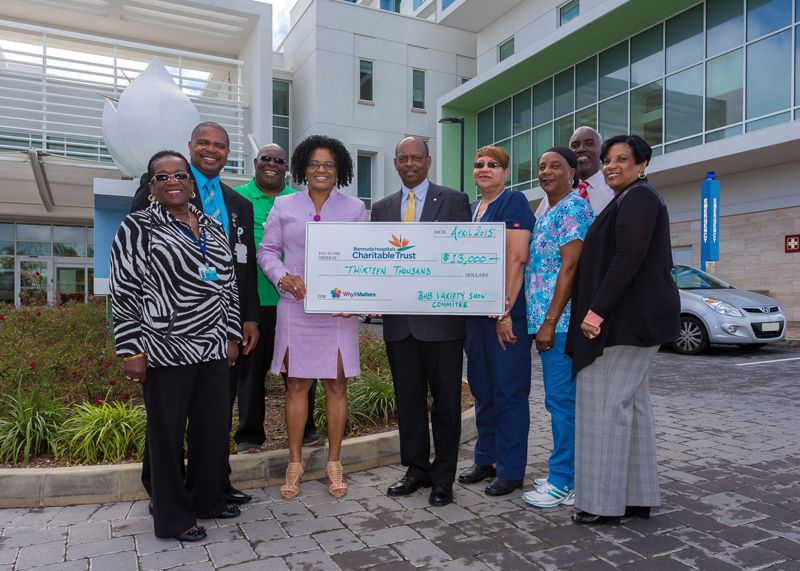 "Raising $13,000 for the new acute care wing is a great accomplishment and I thank the entire organizing committee, Carol Wade, Preston Swan, Kenneth Simmons, Beverly Marshall, Donna Stowe, Dorothy-Ann Lacey, Derek Caines, Tina Dillas and Rosemarie Phillips."
Bermuda Hospitals Charitable Trust [BHCT] Executive Director Ralph Richardson said, "On behalf of BHCT, I would like to congratulate Ms. Marshall and the entire organising committee on continuing such a fantastic and successful event."
On behalf of the committee, Preston Swan, VP for Quality and Risk Management, said, "We believe in our hospital and its commitment to provide the highest quality compassionate care to each person in the community." A testament to how much the BHB staff believe in our hospital and the Why it Matters campaign.
"To date, many BHB staff members and departments continue to make significant contributions to the new acute care wing through personal contributions. BHCT wishes to thank all of that BHB staff members for their support – all told, BHB has raised over $63,000 for the 'Why it Matters' campaign to date."
Read More About
Category: All