Andrew Fleming, a young man from Southampton who has been attending Mount Saint Vincent University in Halifax, Nova Scotia, has been named as a valedictorian for his graduation ceremony.
Mr. Fleming is enrolled in the school's Bachelor of Business Administration program with a double concentration in Economics and Management. He says that he quickly embraced the school, nicknamed 'The Mount,' and the steep hill on which it resides, and readily took advantage of a variety of opportunities when he arrived in Halifax from his island home.
"Walking into the Mount, I would never have anticipated taking part in the exchange program; it was never on my list of things to do going into university. Looking back, it was an opportunity that I would not trade for the world."
About his exchange semester spent in Sweden, Mr. Fleming said, "Words cannot fully express the joy that I have when discussing my exchange semester. It was truly a remarkable experience that has only broadened my perspective of where my horizons can go in this world.
"We hear constantly of a globalizing world – especially in business; it behooves students then to be a part of that changing, shrinking world."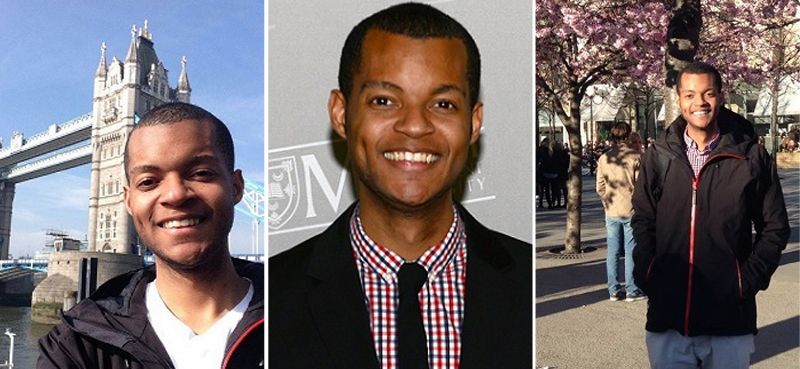 Next year, he will attend the prestigious University of St. Andrews in Scotland in order to pursue a Master's of Letters in International Business.
Throughout his career at the Mount, Mr. Fleming has maintained a very high GPA, graduating this spring with a score of 4.3.
He was awarded the Presidential Scholarship in 2011, and held it throughout his four years at the Mount. In 2013, he received the International Student Award, which recognizes an international student enrolled at the Mount who has done exceptionally well in their business courses.
The following year, he was given the Dr. R. Seth Book Prize for Economics, which recognizes a student in economics who has earned top grades.
"After four years at the Mount, I feel that I have emerged as a more independent, rounded individual, aware of the areas and issues that capture my attention, and my passion.
"Being self-motivated, outgoing, and ambitious are characteristics that the Mount has brought out in me, and I know will continue to serve me well in the future."
The ACE Foundation of Bermuda offered its congratulations to Mr. Fleming, who was also the recipient of the 2011 ACE/Robert Clements Scholarship.
An ACE Foundation spokesperson said, "In 2011, the former CedarBridge head boy made history when he graduated with the school's highest grade point average of 3.98. At Mount Saint Vincent University, Andrew excelled returning from his first year with a perfect GPA of 4.3, a grade that he has maintained throughout his university career.
"On Friday Andrew will accept his Bachelor of Business Administration degree in international management and economics, and deliver the valedictorian speech to his graduating year."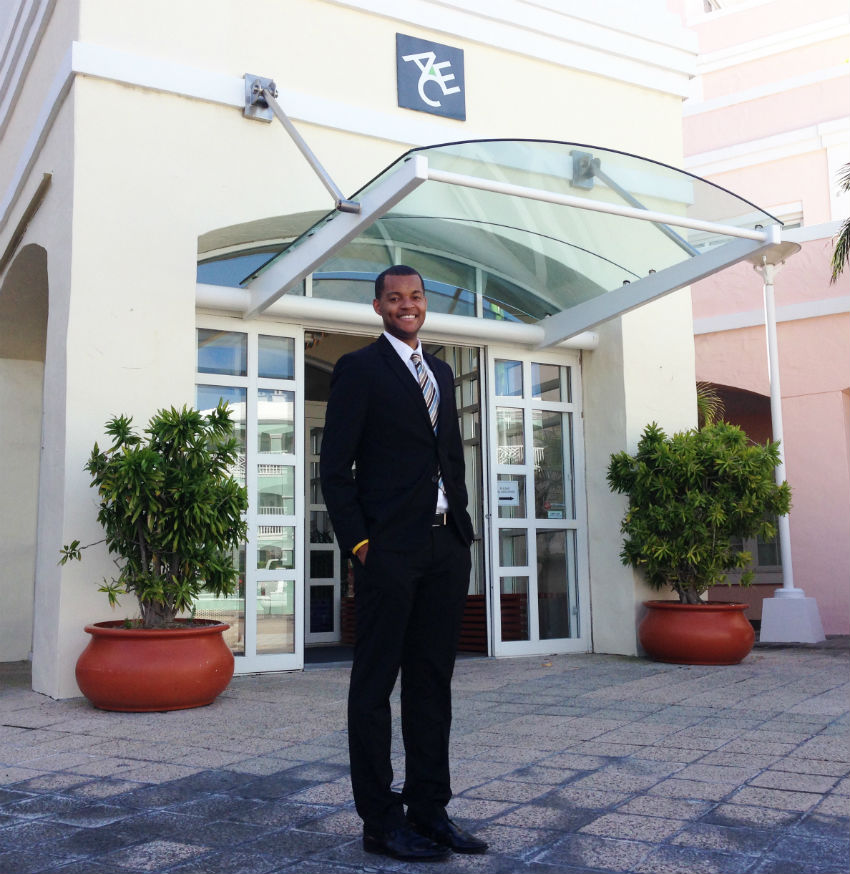 Of his achievements Andrew said, "I am feeling excited as I go to collect the degree that I have worked so hard for over the past four years. It is a feeling of "yes, we did it".
"'We' because though I am the one who is getting the degree, it is not a degree which I have earned alone. Rather, it is the culmination of the efforts of professors, administration, and group work that was completed throughout the four years."
"Beyond the classroom, Andrew has spent his time gaining valuable experience in Bermuda and overseas. He has completed various summer internships within the business and support functions of ACE's insurance operations including underwriting, legal and actuarial.
"A six month exchange programme to Södertörn University in Stockholm, Sweden saw him delve into the international realm to focus on trade and development with studies in politics, history and economics.
"This summer he has accepted an internship at ACE's political risk subsidiary, Sovereign Risk Insurance Ltd. allowing him to expand his insurance knowledge with added political and economic aspects. His next goal, starting in the fall, is to complete a one-year master's degree programme in international business at the University of St Andrews, Scotland."
Lori Samson, Chair of the ACE Foundation Bermuda said, "We are immensely proud of Andrew and his accomplishments. Andrew has been an exceptional student and employee, and we look forward to welcoming him back to ACE this summer before he embarks on the next chapter of his education."

Read More About