The Hospitals Auxiliary of Bermuda [HAB] donated a van to Bermuda Hospitals Board's [BHB's] Biomedical Engineering Department.
Patrick Cerra, HAB executive member, commented: "HAB is delighted to donate this bio-medical van to the hospital. It should be noted that this is just part of our annual donation programme, in which we typically donate over $300,000 to the hospital to purchase off-budget medical equipment and supplies."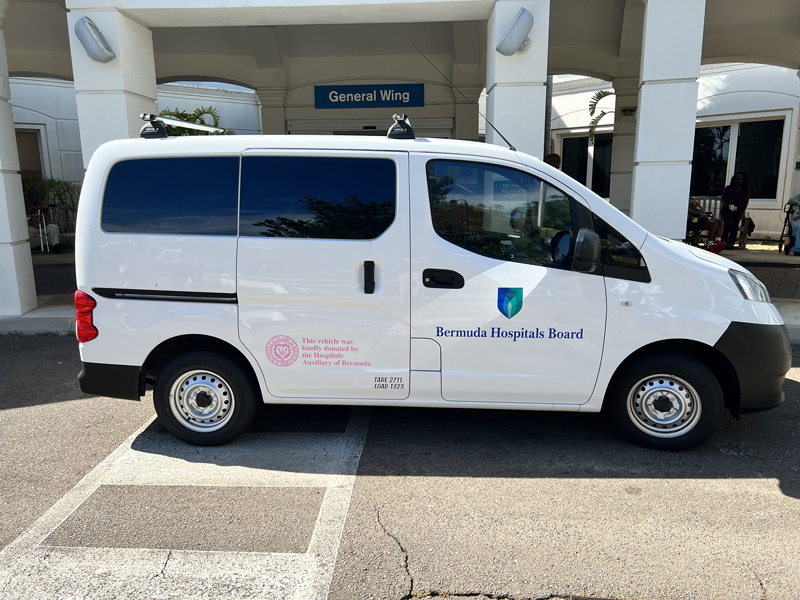 A spokesperson said, "The Biomedical Engineering Department is responsible for maintaining, installing and safely using healthcare technology at King Edward VII Memorial Hospital [KEMH], Mid-Atlantic Wellness Institute [MWI], Lamb Foggo Urgent Care Centre [UCC] and group homes.
"They perform routine checks to catch problems before they become life threatening or extend wait times for critical diagnostics, such as MRIs, CAT scans, X-rays and mammograms. They also respond to emergencies if medical equipment needs repairs. With the purchase of the new van, the team will be able to quickly respond to calls for assistance with technology."
"Every year the HAB works with BHB to assist with our goal to pursue excellence through improvement, to make Bermuda proud," said BHB CEO & President Dr Michael Richmond. "We are grateful for this donation from the Hospitals Auxiliary of Bermuda that helps keep care services running."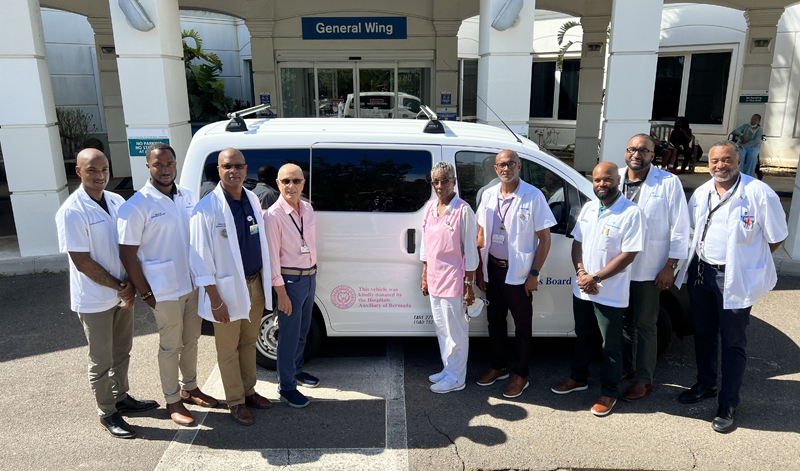 BHB Biomedical Engineering Manager E Michael Smith said: "On behalf of the biomedical team, I would like to thank the Hospitals Auxiliary of Bermuda for their thoughtful donation. This new vehicle will allow the biomed team to better serve our clients throughout all BHB facilities."
"We make weekly rounds to the UCC, MWI and KEMH as well as to the group homes to service the various types of medical equipment. We will no longer be challenged to provide the needed service to our clients in those locations with this new transportation, and for that we are very thankful."

Read More About