SoftBank Team Japan is now set to compete for the America's Cup after its challenge through the Kansai Yacht Club was officially accepted by the Golden Gate Yacht Club, represented by the defending champion, Oracle Team USA.
"We are very pleased to welcome a Japanese challenge back to the America's Cup after a 15 year absence," said Norbert Bajurin, the Commodore of the Golden Gate Yacht Club. "All of the formalities have been completed and we can't wait to see the team racing this summer."
Photo courtesy of SoftBank Team Japan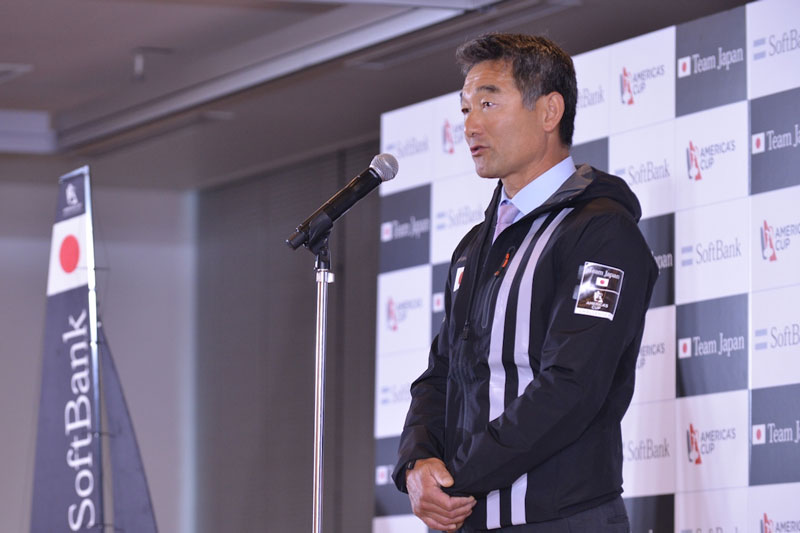 SoftBank Team Japan general manager Kazuhiko Sofuku, known as "Fuku", says the team is already focused on preparing for the opening event of 2015, the America's Cup World Series in Portsmouth, UK, from July 23-26.
"We have a lot to do to be on the start line with a competitive crew," Fuku said. "My task for the next few weeks will be to assemble a team that can compete in Portsmouth and that we can then build through the 2015 season and beyond.
"I will travel to Bermuda in the middle of the month to meet with Oracle Team USA and we are likely to need a few of their sailors for these first AC World Series events until we can develop and train our own crew, including the Japanese sailors.
"For that evaluation and training, we are looking at options to test our homegrown sailors on multihulls in Japan and also in Bermuda after our permanent base is established there. We are aiming to have our team fully independent and operational by the end of 2015."
"I know SoftBank Team Japan is starting late compared to some of the other teams, but I wouldn't underestimate how competitive they are going to be," said Oracle Team USA skipper Jimmy Spithill.
"All of the teams are limited in the amount of practise time they can do on the one-design AC45 boats that we'll be racing in Portsmouth. So I'm expecting Fuku and the guys on his boat to be racing hard and pushing us as well as the other teams."
SoftBank Team Japan will join the other teams Artemis Racing, Ben Ainslie Racing, Emirates Team New Zealand, Team France and Oracle Team USA on the start line for the first race of the 35th America's Cup in Portsmouth on July 25th.
"Adding SoftBank Team Japan to the challenger line-up opens up a new audience in Asia for the America's Cup," said Commercial Commissioner Harvey Schiller. "Not only will Team Japan be a plus for the competition on the water, but this challenge will benefit all of the teams as well as the event by bringing a new audience back to the America's Cup."

Read More About