Blue skies and good winds set up another very useful day of practice racing on Bermuda's Great Sound for the four teams already calling Bermuda home – Oracle Team USA, SoftBank Team Japan, Land Rover BAR and Artemis Racing.
Dean Barker, SoftBank Team Japan's CEO and Skipper talked about why practice racing is valuable, even five months out from the start of the 35th America's Cup on 26th May.
He said, "The great thing with this practice racing we've been doing is that you're forced to turn up and go racing, and really look at exactly where you are as a team in a pressure environment, from being ready to race at the scheduled time, to coping with the conditions as they are, executing all the maneuvers when you need to – everything we do now is really good practice and an incredibly valuable experience for the team.
"Frankly, in every race you make mistakes, but the key is identifying those mistakes and know how to avoid them in the future – there is nothing worse than making the same mistake twice, so we work a lot on eradicating the issues we unearth.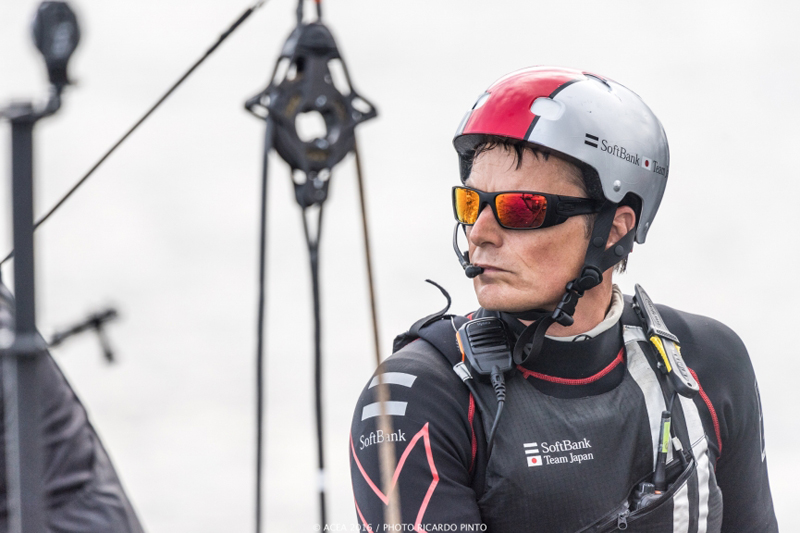 "Because we get such few opportunities to race, particularly in these boats, it's important to use each one of these "events" as a dress rehearsal for what will come later.
"What you do see is strengths and weaknesses of the different teams right now, but we know that could easily change, especially when the America's Cup Class boats [ACCs] go in the water."
Chris Draper, SoftBank Team Japan's Tactician, said: "We're feeling really happy at the moment, we've been going well in the racing and it has been interesting, for us and for everyone involved.
"Overall, we're really excited about the current state of play with the team and the future, but there is a big unknown – what is going to happen when the teams put their race boats in the water.
"That's the same for everyone, but it's all going to play out over the next few months. There will be constant development of the ACC boats, and that means there still wont be any clear picture of who's up and who's down until we really race in earnest in May and June."
- Photo above courtesy by Ricardo Pinto

Read More About