[Updated] A somewhat unusual sight was spotted in the skies this morning [May 7] as a paramotor took flight, with the motorized steerable parachute making its way over Bermuda.
According to the British Hang Gliding & Paragliding Association's website, "Paramotors [also known as a Powered Paragliders] combine the easy flying characteristics of a paraglider with the autonomy and range of powered flight.
"Paramotors are relatively easy to learn to fly, and being foot launched, do not need an airfield or runway. They can take-off from an open, flat field."
"This simplest of all powered aircraft consists of a small motor driving a propeller, worn like a backpack under a paraglider wing and providing thrust to take off, climb and maintain level flight.
"Once airborne, the paramotor can be used to motor along and watch the world go by beneath you or, if conditions permit, soared in thermal lift to make long cross-country flights.
"The motor can be stopped and restarted in the air, with many having electric starters, enabling the pilot to adapt his or her flight to the prevailing conditions."
The Department of Civil Aviation said they are actively looking for the individual operating the paramotor, so if you know anything please contact Mr. Tariq Lynch-Wade at 299-8625 or email talynchwade@gov.bm.
Update 4.41pm: The Department of Civil Aviation told Bernews the search is over and the matter is closed as following our initial post this morning, they spoke with the gentleman who flew the paramotor and are "satisfied that he operated the unit considering safety and best practices."
Photos of the Paramotor this morning by Kimberly Hughes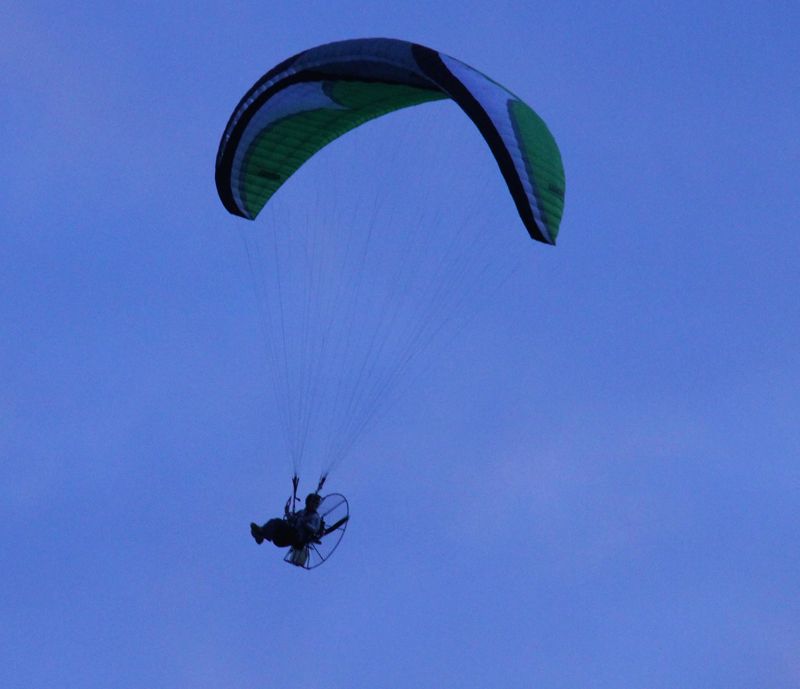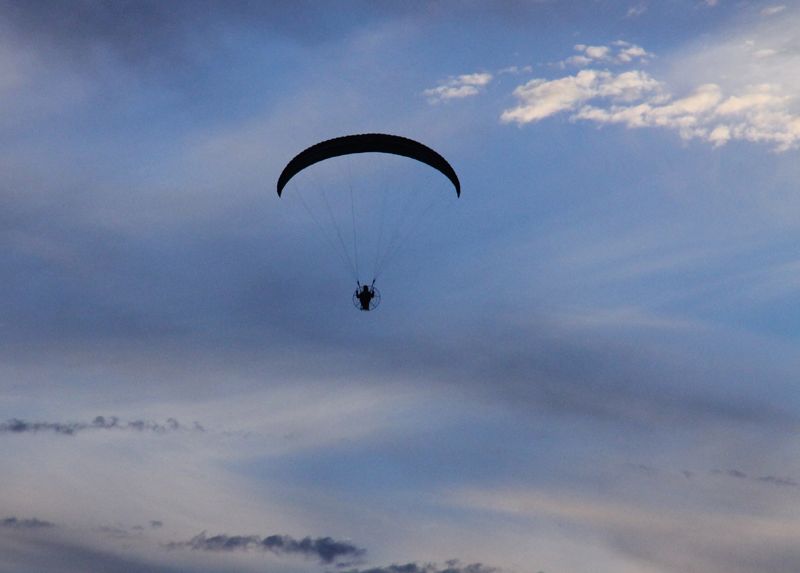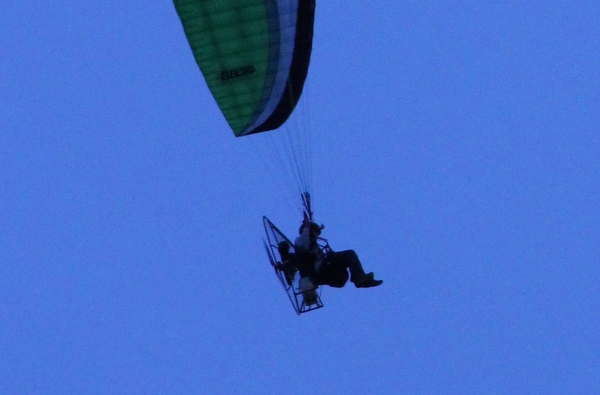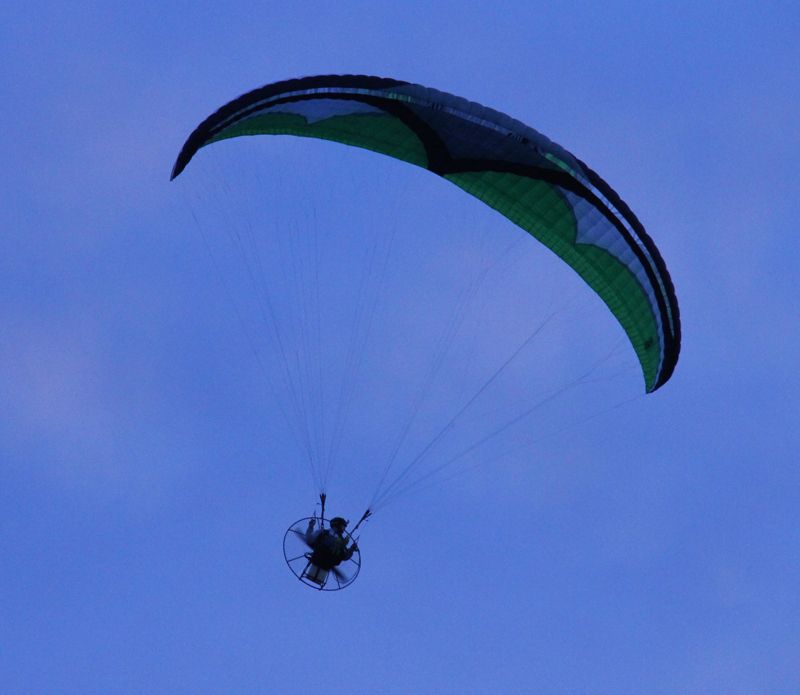 Read More About